Past Directors
Sr. Sheila Langton, SP
Fr. Francis Morrisey, OMI
Sr. Brenda Phelan, RSM
Fr. George Smith, CSB
Sr. Faye Wiley, SGM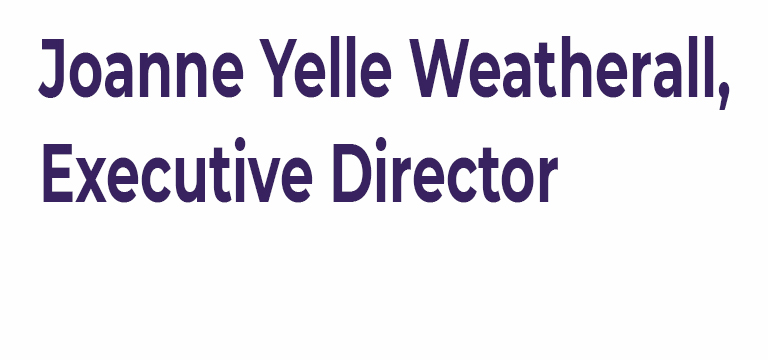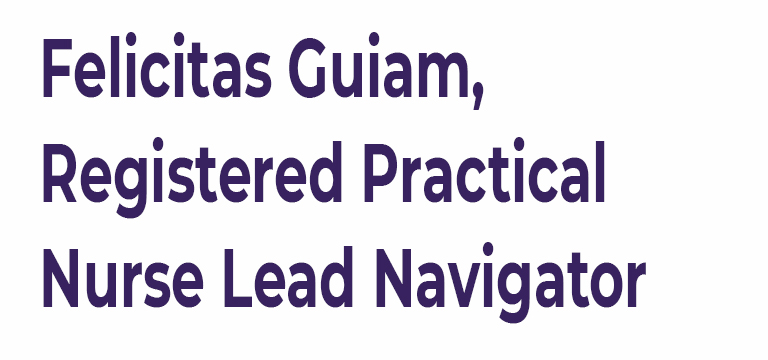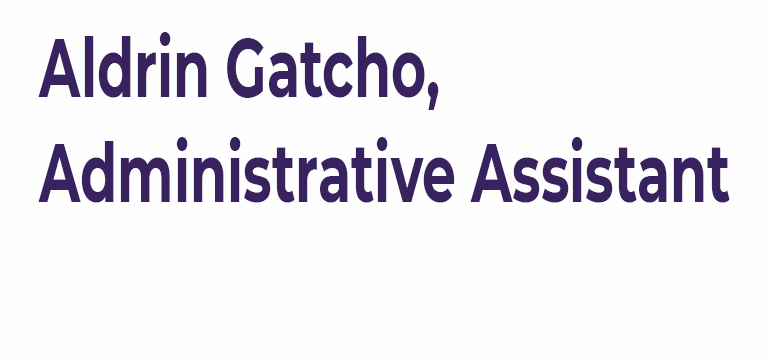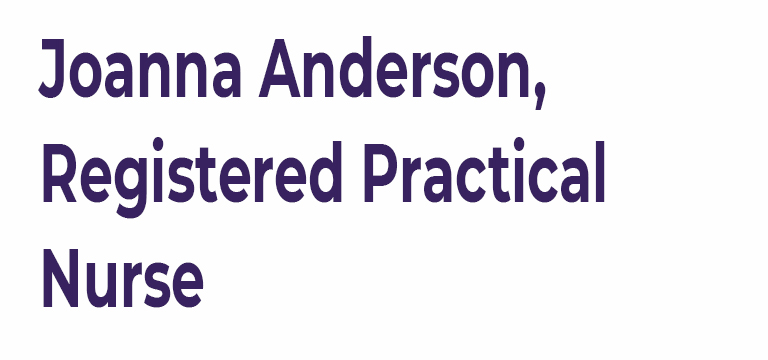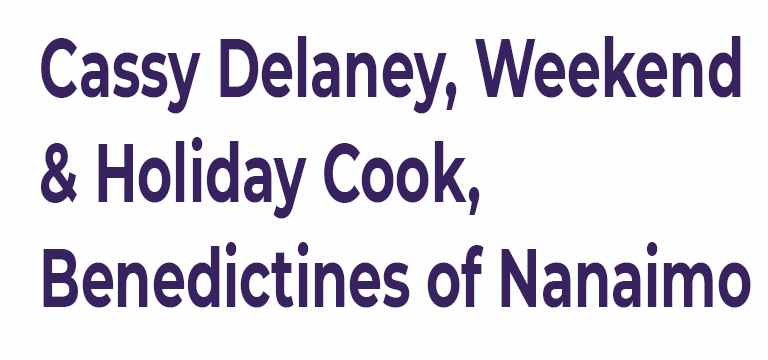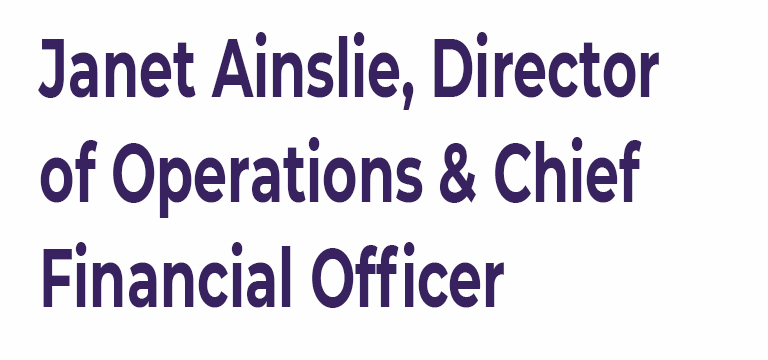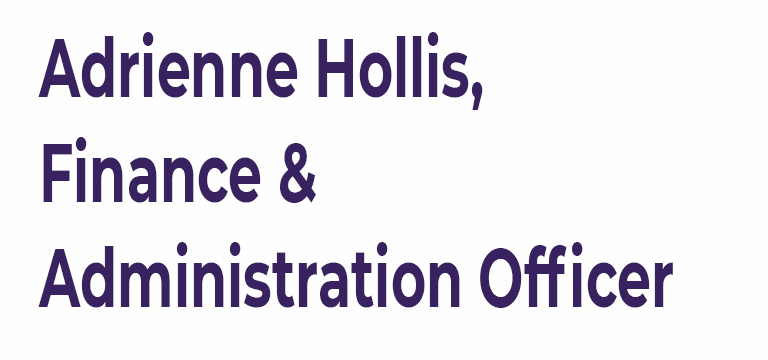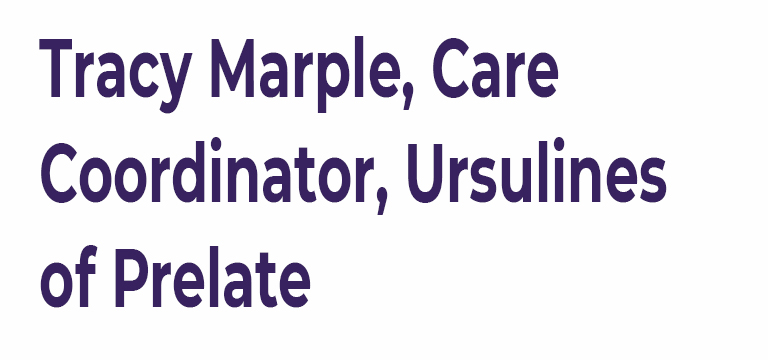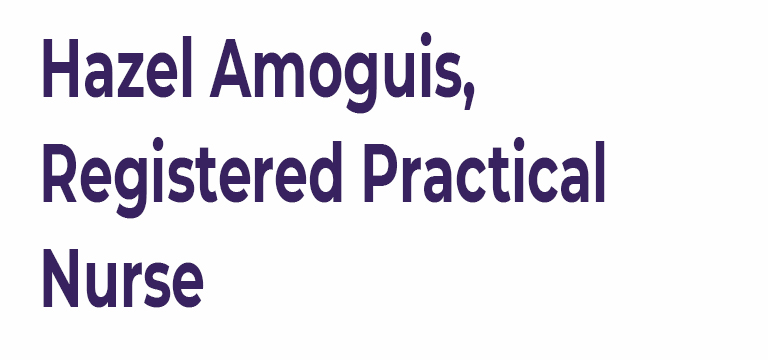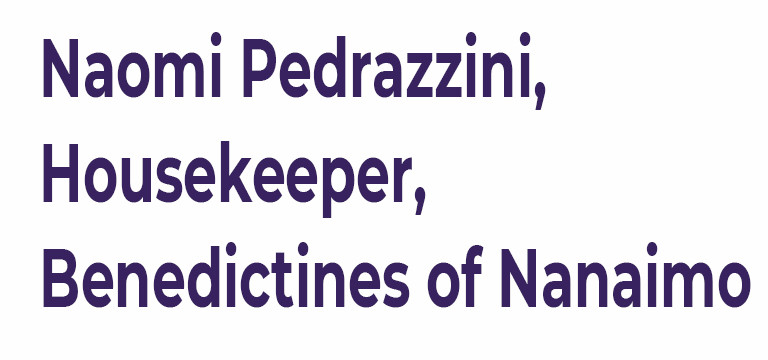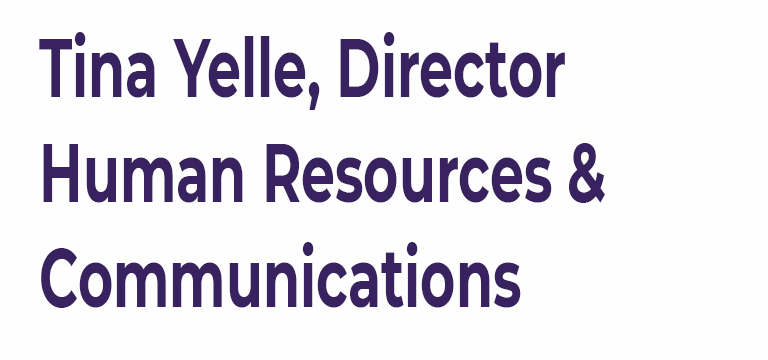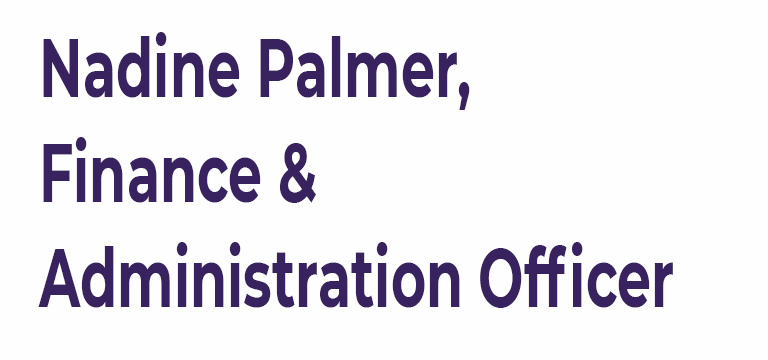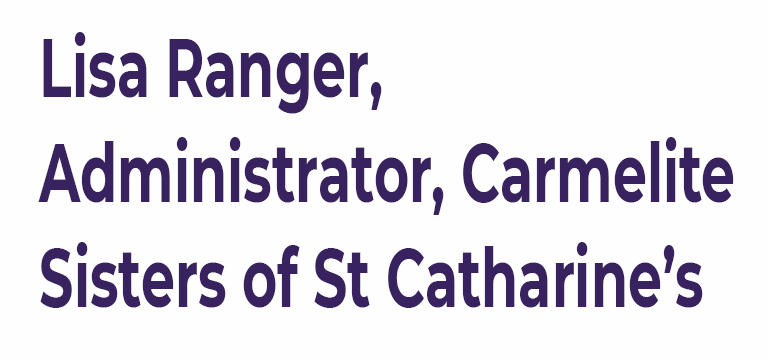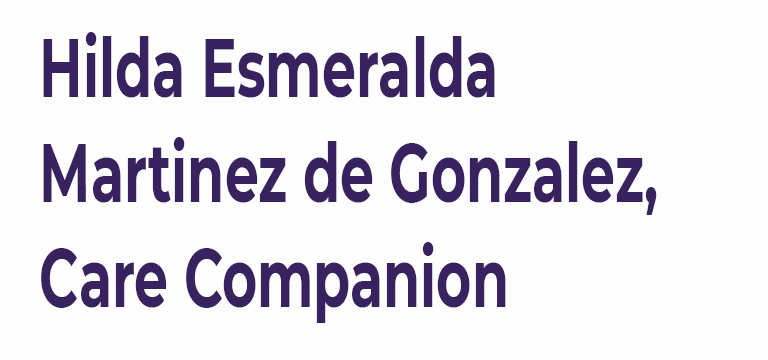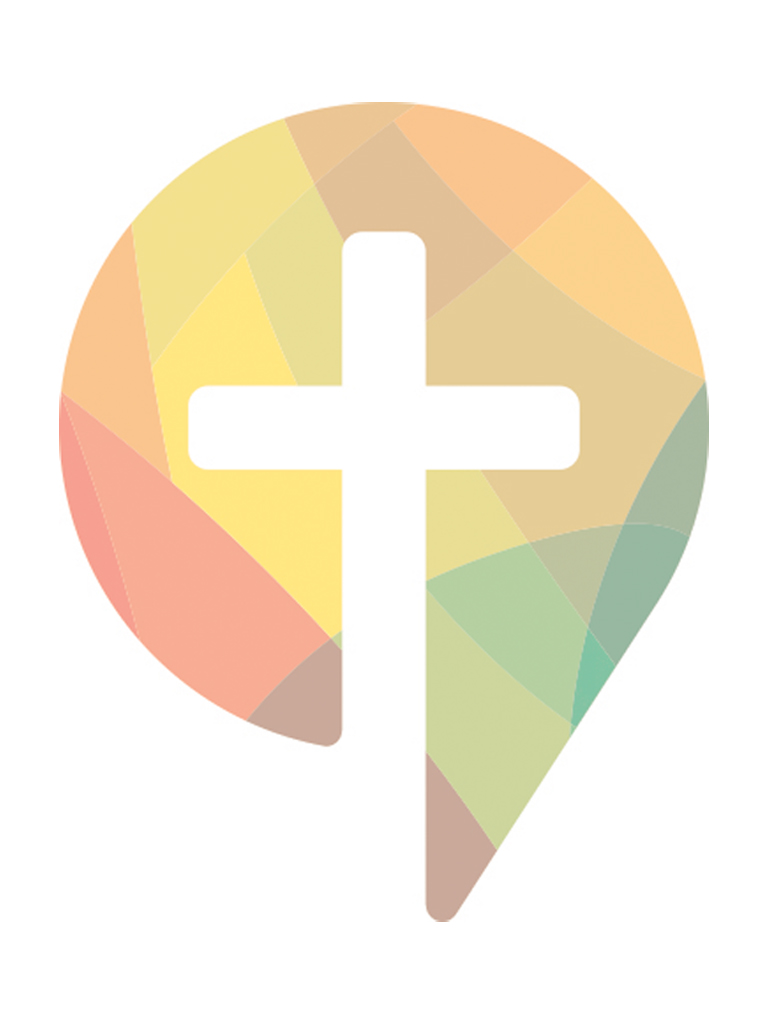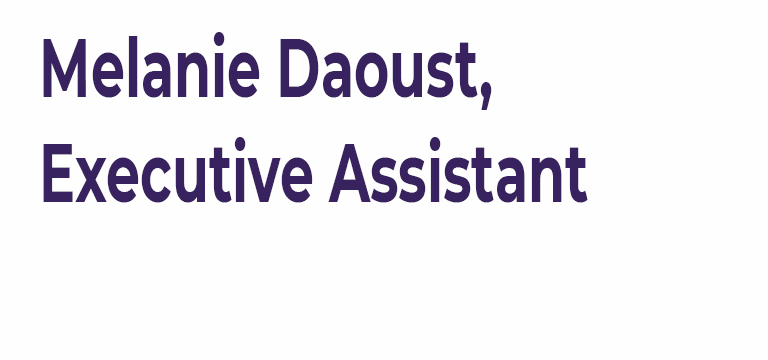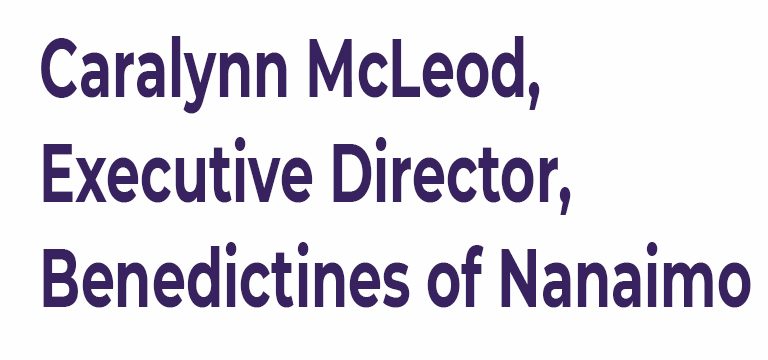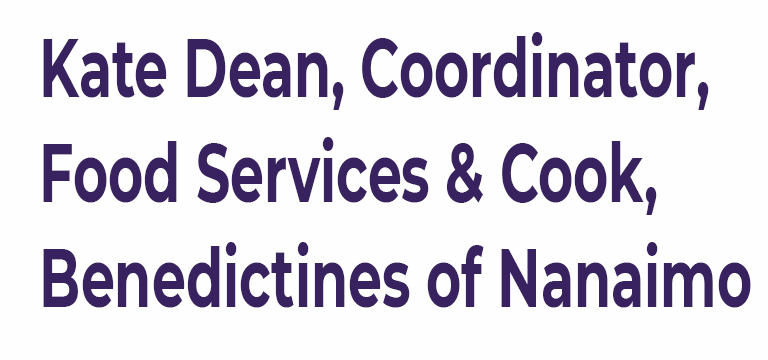 Francis Yu Kuen Chiu, Finance Manager
Francis holds a Bachelor of Commerce from the University of Toronto, a Master of Business Administration from Laurentian University, and a Diploma in Health Care Administration from The Ontario Hospital Association. Additionally, he is a Chartered Professional Accountant.
Francis has gained valuable international experience, including working in public accounting at Coopers & Lybrand (now PricewaterhouseCoopers) and serving as an internal control manager at two multinational banks during his time in Hong Kong. In Canada, he has held significant financial management roles at prominent institutions such as Bridgepoint Health, the Scarborough Health Network, and a Provincial health agency.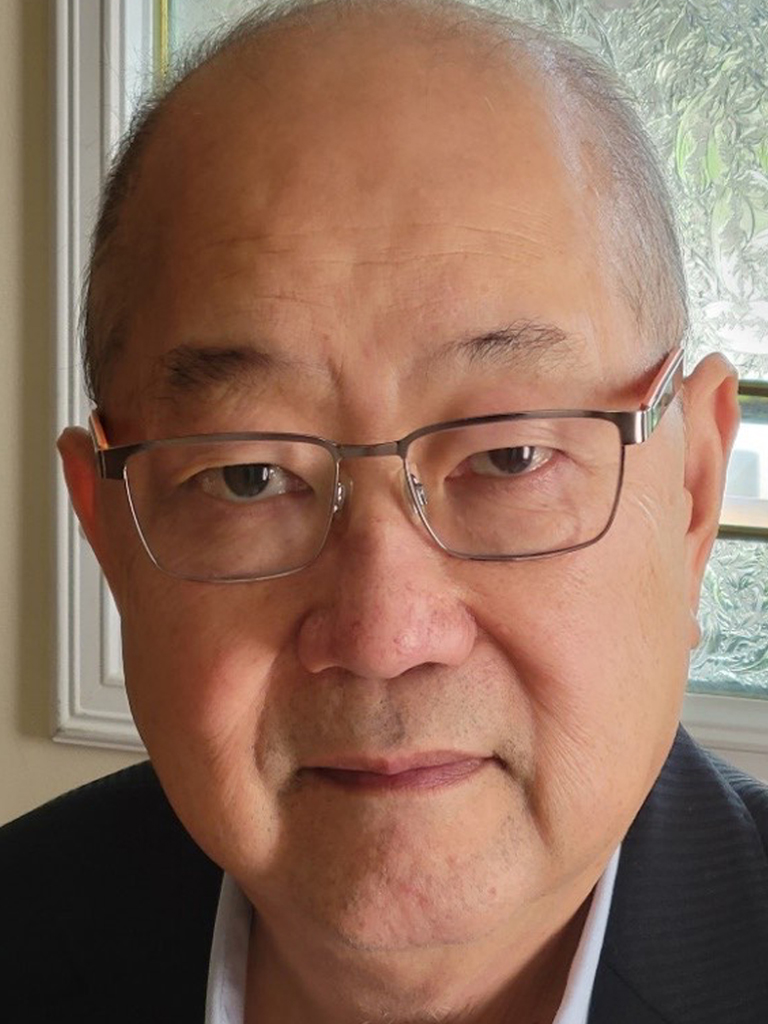 Before joining Canadian Religious Stewardship, Francis served as the Director of Finance and Administration at New Visions Toronto, a charitable organization dedicated to providing housing support for individuals with severe physical and intellectual disabilities.
Beyond his professional pursuits, Francis is deeply committed to his family and his faith. He actively participates in the Chinese Martyrs Catholic Church in the City of Markham, where he volunteered as a treasurer and celebrated the baptisms of his two daughters. His family is also involved with L'Arche, a faith-based network fostering inclusive communities for individuals with and without disabilities. His elder daughter is a core member of this organization.
During his leisure time, Francis finds enjoyment in gardening and embarking on family travels.
Naomi Pedrazzini, Housekeeper, Benedictines of Nanaimo
Naomi Pedrazzini was born and raised in Rocky Mountain House, Alberta. Seeking knowledge and personal growth, she moved to Vancouver Island to pursue a Bachelor of Science degree in Psychology at Vancouver Island University with the goal of becoming a Clinical Psychologist.
Naomi has the privilege of working as a housekeeper for the Benedictine Sisters when she is not at school or studying. "This opportunity to serve and collaborate with the Sisters brings me great joy and a sense of fulfillment. Contributing to the well-being and maintenance of their home is truly a gratifying experience." Naomi also cherishes moments of leisure when she can indulge in music, enjoy movie nights, and explore the wonders of Vancouver Island alongside her friends and family.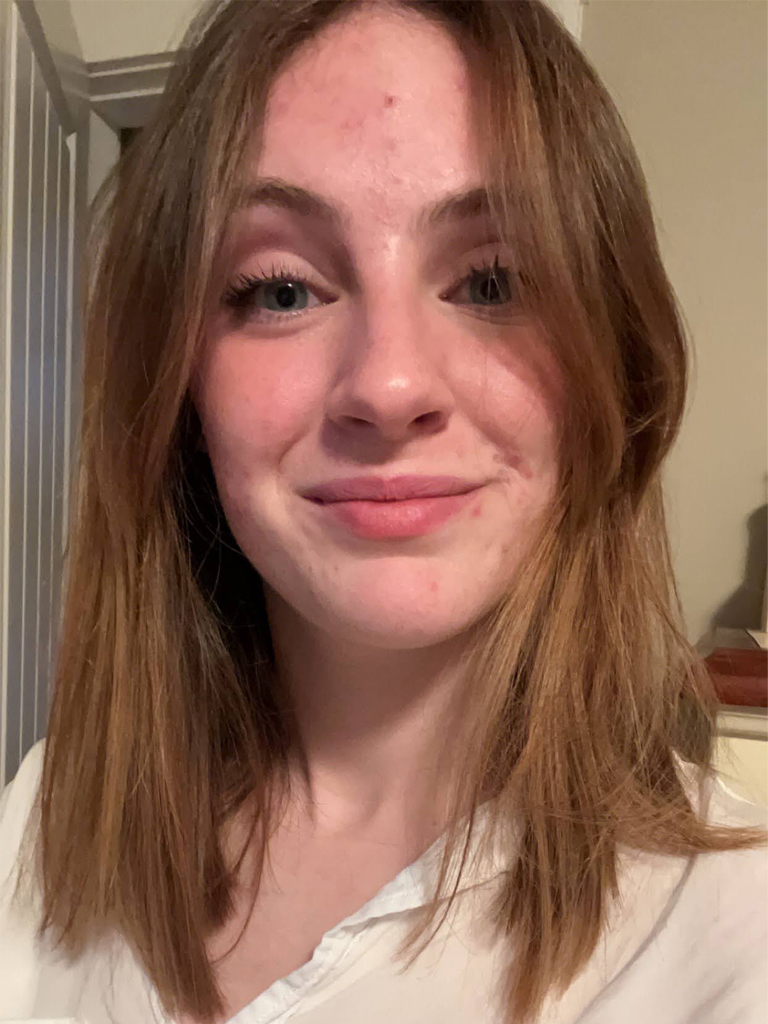 Cassy Delaney, Weekend & Holiday Cook, Benedictines of Nanaimo
Cassy takes on the role of the weekend and holiday cook, delighting in preparing delicious home-cooked meals for the Benedictine Sisters while also finding great joy in their company. For the majority of her life, Cassy has embraced the identity of an Island girl, with her formative years and early adulthood being spent in Nanaimo, where she witnessed its remarkable transformations. Despite a brief stint in Vancouver, Cassy couldn't resist the magnetic pull of the island, leading her to relocate to Victoria.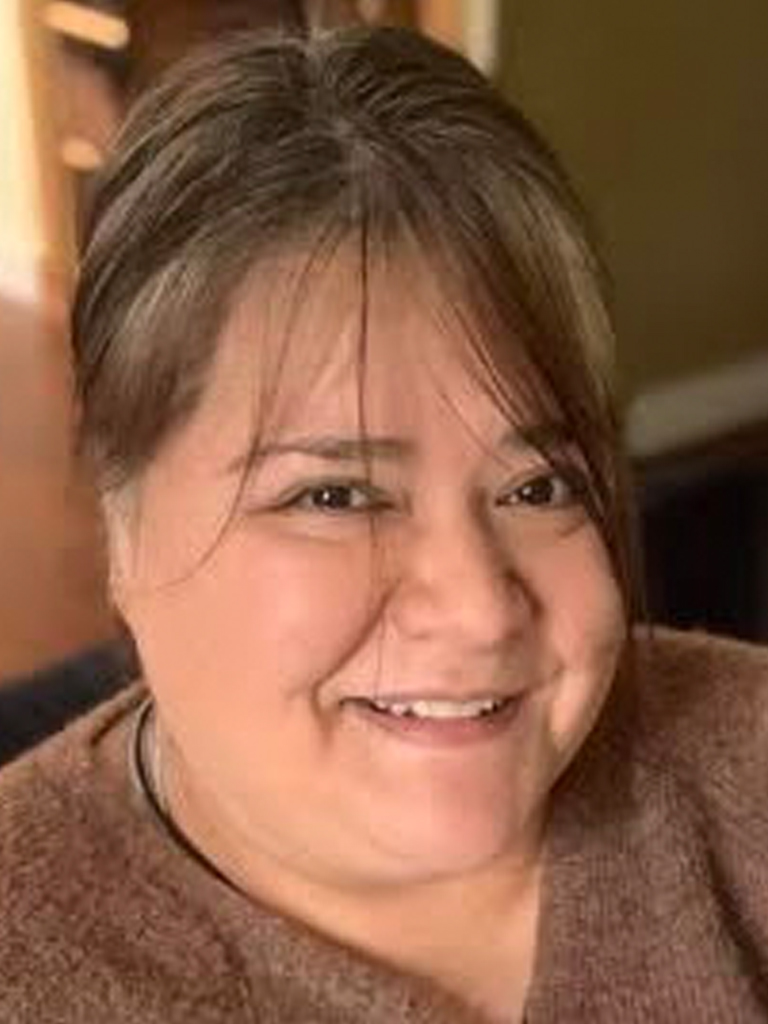 Eventually, she found her home in the charming town of Parksville, which holds a special place in her heart. The majestic mountains and tranquil oceans have a deeply soothing effect on Cassy's spirit, rejuvenating her soul. In her leisure time, she takes great pleasure in indulging in her love for reading, solving word puzzles, and embarking on leisurely strolls amidst the beauty of nature.
Kate Dean, Coordinator, Food Services & Cook, Benedictines of Nanaimo
Kate Dean is a highly skilled Red Seal Chef with a wealth of culinary experience in various locations, including Australia and Bermuda. Renowned for her exceptional knowledge and expertise in the kitchen, she has delighted countless individuals with her creations. In February 2023, Kate joined CRS to serve the Benedictines Sisters. At the House of Bread, home to the Benedictine Sisters, Kate is the Food Service Coordinator, where she has the privilege of working closely with the Sisters. The act of cooking for them and preparing each meal with special touches brings Kate so much joy and fulfillment. The Summer season holds a special place in Kate's heart, particularly in the culinary realm.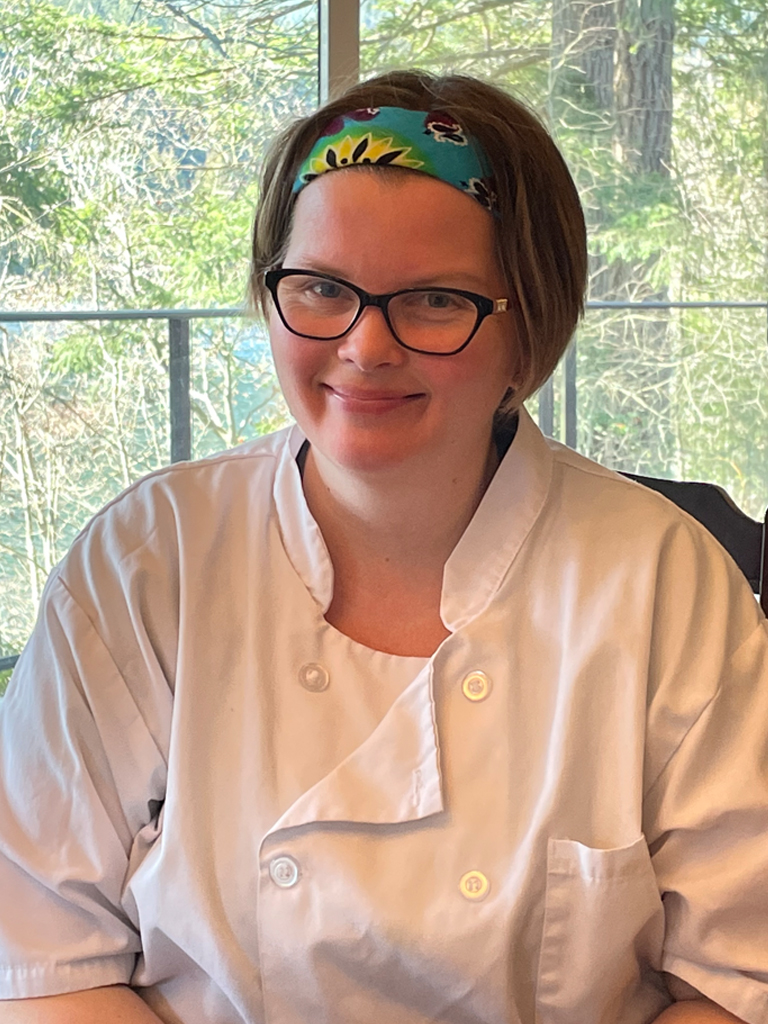 The gardens on the Sisters property at Westwood Lake in Nanaimo yield a wonderful assortment of fresh and vibrant fruits and vegetables. The opportunity to personally gather the finest produce for their daily meals is a dream-come-true for any chef, and Kate considers herself truly blessed to have such a remarkable opportunity.
Hilda Esmeralda Martinez de Gonzalez, Care Companion
Hilda Esmeralda Martinez de Gonzalez is a Care Companion for Our Lady's Missionaries Sisters and the Scarborough Foreign Mission Priests living at CRS's Presentation Manor for Seniors and Providence Health Care. Esmeralda visits residents daily, provides companionship and accompanies residents to appointments. Esmeralda says: "What I love most about my work is that I can share time with the residents. I am able to have nice conversations and sometimes help them feel more comfortable and happier. My work with the Sisters and Priests makes me feel like I am making a difference and that my work is worthy and valuable to many. The work environment is quiet and it allows me to be connected with God, through compassion, mercy and solidarity. It helps me to better know people and to love them." In her free time Esmeralda likes to read a good book.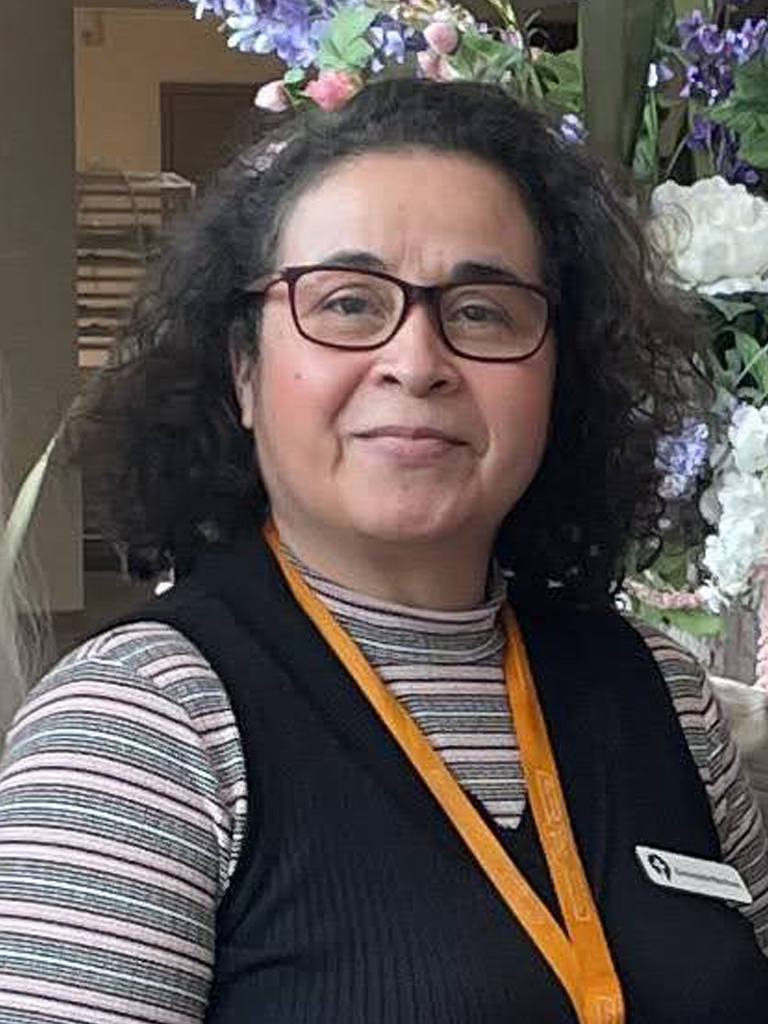 Hazel Amoguis, Registered Practical Nurse
Hazel, a dedicated individual with 35 years of experience in the healthcare field, joined CRS in June 2023. Born and raised in Davao City, Philippines, she received a comprehensive education in Catholic schools. Hazel's expertise lies in providing care to seniors, especially those devoted to serving God. Her passion for nursing shines through as she approaches her work with compassion and dedication. Having worked in the Intensive Care Unit and Hemodialysis Units at San Pedro Hospital, Hazel brings a wealth of experience to her role at CRS. She also honed her skills through studies at Centennial College and George Brown College in Canada. With her strong background, Hazel is committed to delivering exceptional care to the Religious that she serves.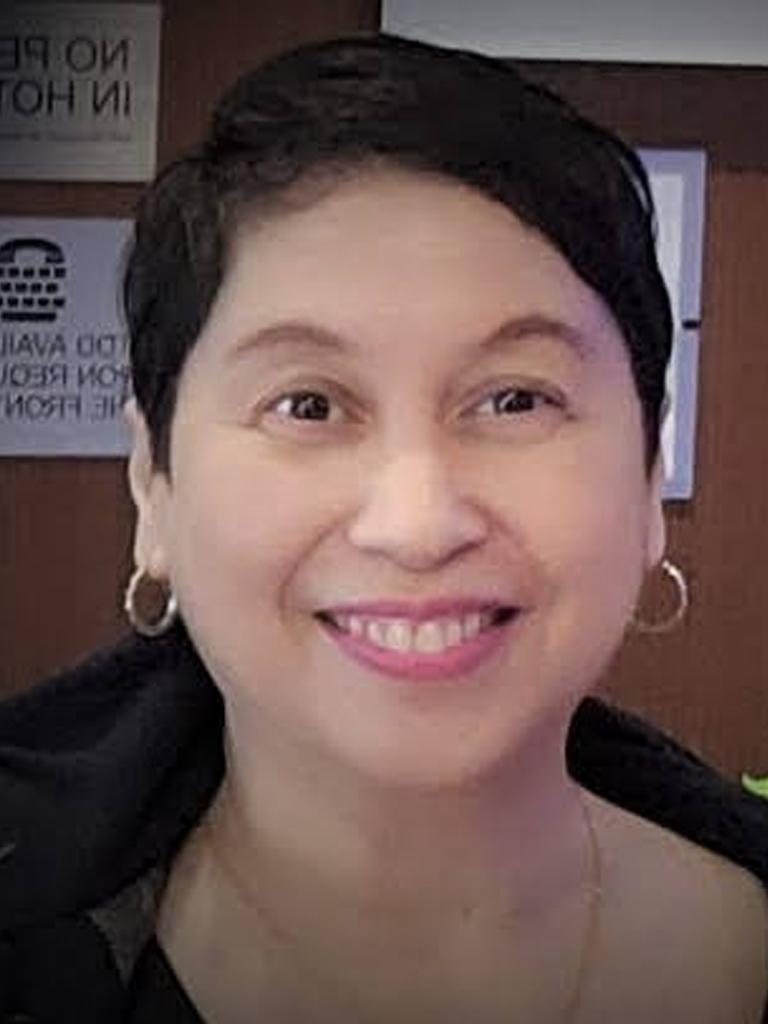 Outside of her professional life, Hazel finds solace in her faith and enjoys spending quality time with her family. Exploring diverse cuisines and embarking on road trips are among her favorite pastimes. Hazel also finds joy in capturing beautiful moments through photography and immersing herself in the world of movies and Broadway plays. With a deep belief in the power of teamwork, she understands that collaborating with others is key to providing high-quality nursing care. Hazel's presence at CRS brings a valuable combination of experience, compassion, and a commitment to service.
Joanna Anderson, Registered Practical Nurse
Joanna Anderson, a Registered Practical Nurse, made a significant transition at the age of nineteen when she relocated from the small Caribbean island of Saint Vincent and the Grenadines to Toronto, Ontario. Driven by her passion for nursing and continuous learning, she pursued her studies at Seneca College, successfully completing the Nursing Diploma program in 2019. During her time in college, she discovered a deep affinity for caring for seniors. She has been engaged in various nursing opportunities, contributing to both her professional growth and the betterment of the community. Outside of her nursing responsibilities, Joanna finds fulfillment in pursuing arts and crafts and cherishing quality time with her family.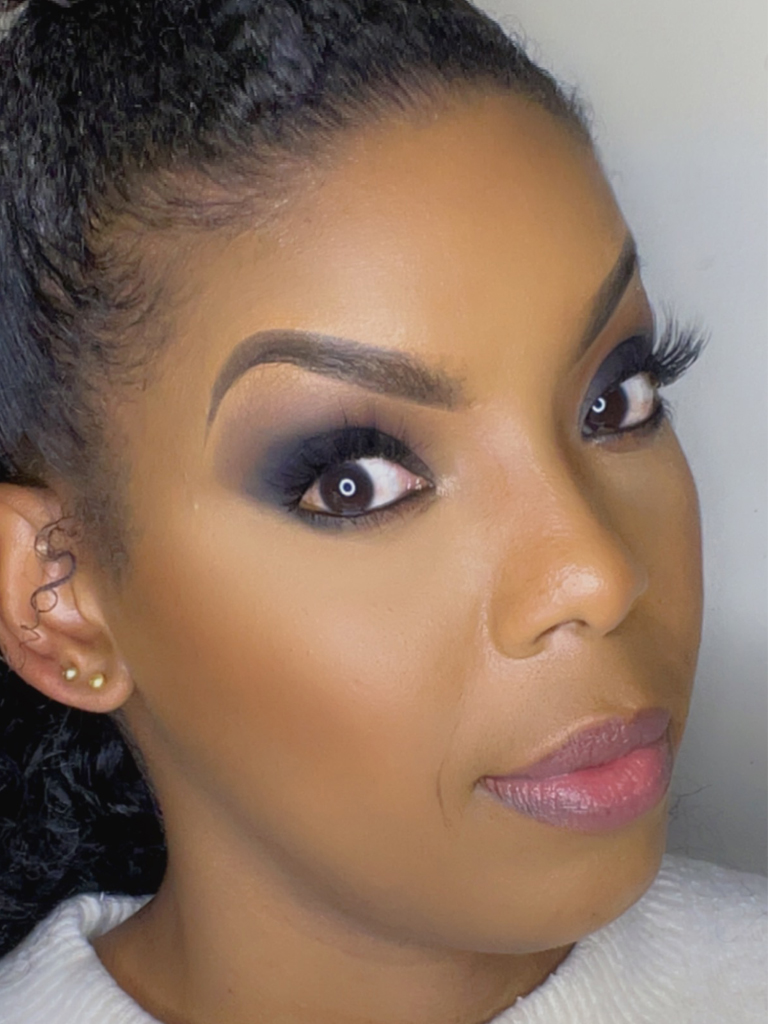 Tracy Marple, Care Companion, Ursulines of Prelate
Tracy Marple grew up in Canoe Lake, in Northern Saskatchewan. She worked as a lab technician for 20 years while homeschooling her eight children. She studied to achieve her Ministerial Diploma in Theology and spent seven years as an Associate Pastor, while also working as pastoral and administrative support for a Member of Parliament. Three years ago, Tracy returned to the lab to help with the pandemic crisis. In early 2023 she responded to CRS's call for service. Tracy is responsible for coordinating and assisting the Ursuline Sisters of Prelate in Saskatoon, Saskatchewan with all of their health related needs.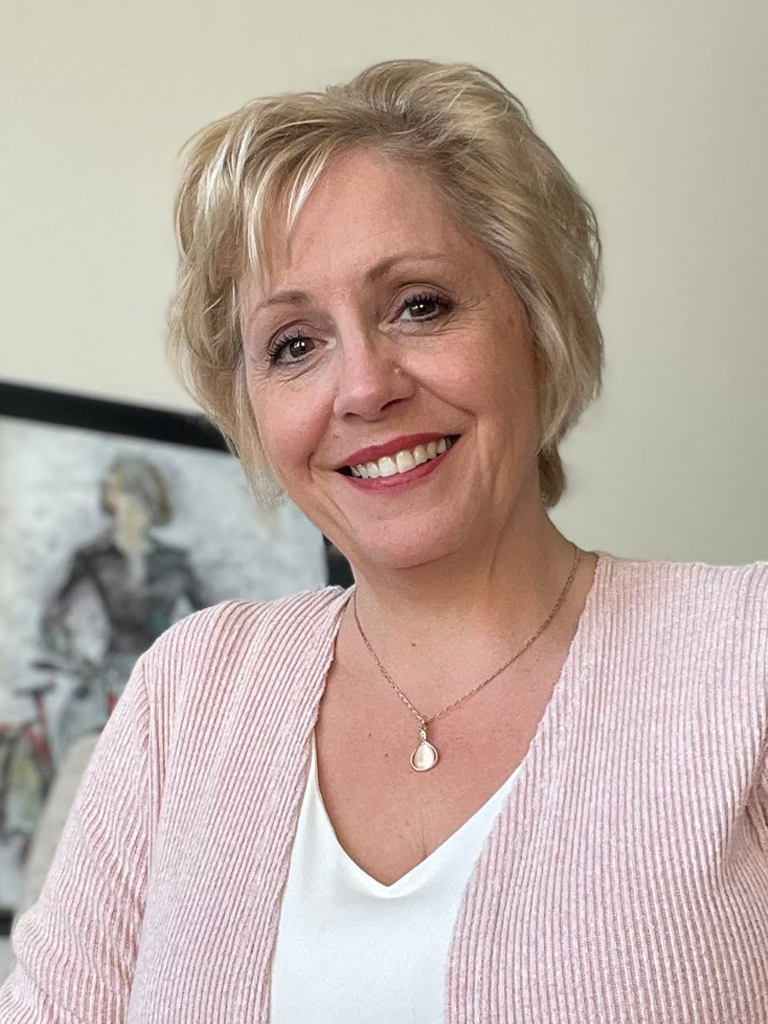 Aldrin Gatcho, Administrative Assistant
Aldrin joined the CRS team in January 2023. He brings experience, patience, a calm demeanor and  passion to the CRS team at Presentation Manor for seniors.   With a Bachelor of Science in Tourism from the University of Cebu, Philippines, and a post graduate diploma in Marketing Management from Centennial College, Aldrin brings a broad knowledge base to his role.  He has a deep personal commitment to assisting the Religious that CRS serves.  Beyond his professional pursuits, Aldrin's adventurous spirit shines through as he embraces his love for travel, impromptu road trips, and immersing himself in the beauty of nature.  During his leisure time, he enjoys crafting delicious dishes that showcase his culinary talents. He also finds joy in bonding with friends and family.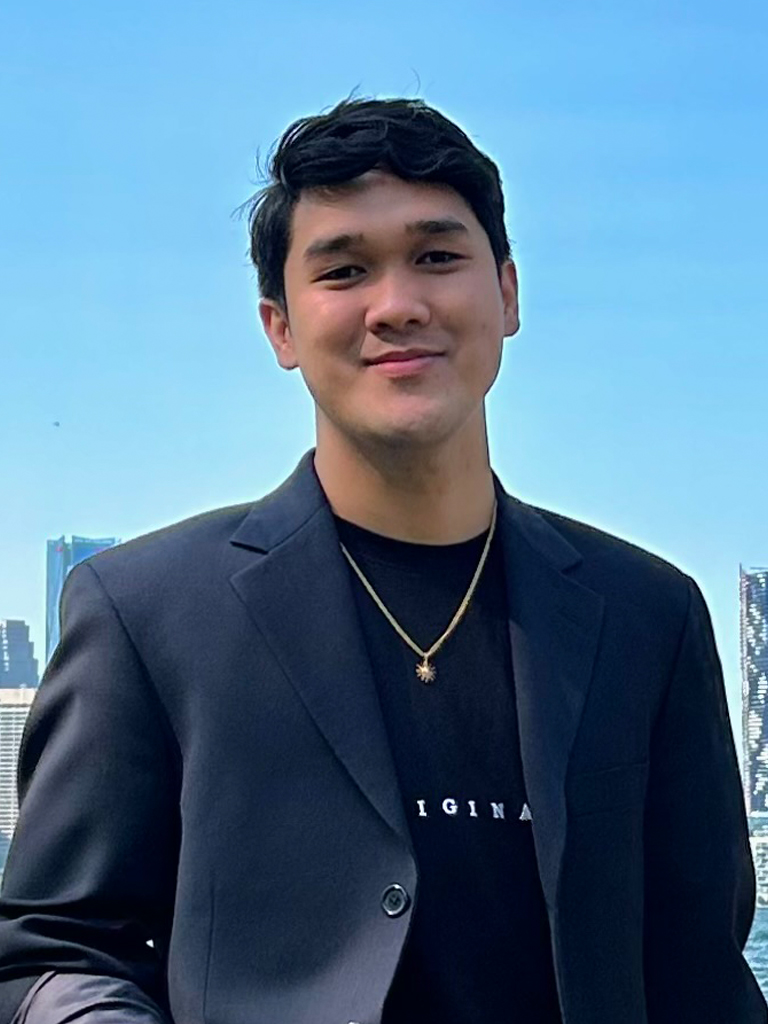 Nadine Palmer, Finance and Administration Officer
Nadine Palmer is a Finance and Administration Officer serving the Scarboro Foreign Mission Society (SFM) at CRS' Presentation Manor for Seniors.  Under the general direction of the Director of Operations and Chief Financial Officer, Nadine works in close collaboration with the SFM General Council to take care of all of their administrative and financial requirements. Prior to her  role with CRS, Nadine was a SFM employee for 33 years, her first job after immigrating to Canada.  Nadine says the Religious have always been a part of her life. "I was raised in the Catholic faith and studied in a convent run by the Congregation of Our Lady of the Missions (RNDM). Working for SFM for so long has been a rewarding journey. It has given me the opportunity to meaningfully contribute to their missionary work, and learn the value of SFM's beliefs and compassion over the more than 100 years of service in so many countries."  In her free time Nadine enjoys reading, crafting and spending time with her family and close friends.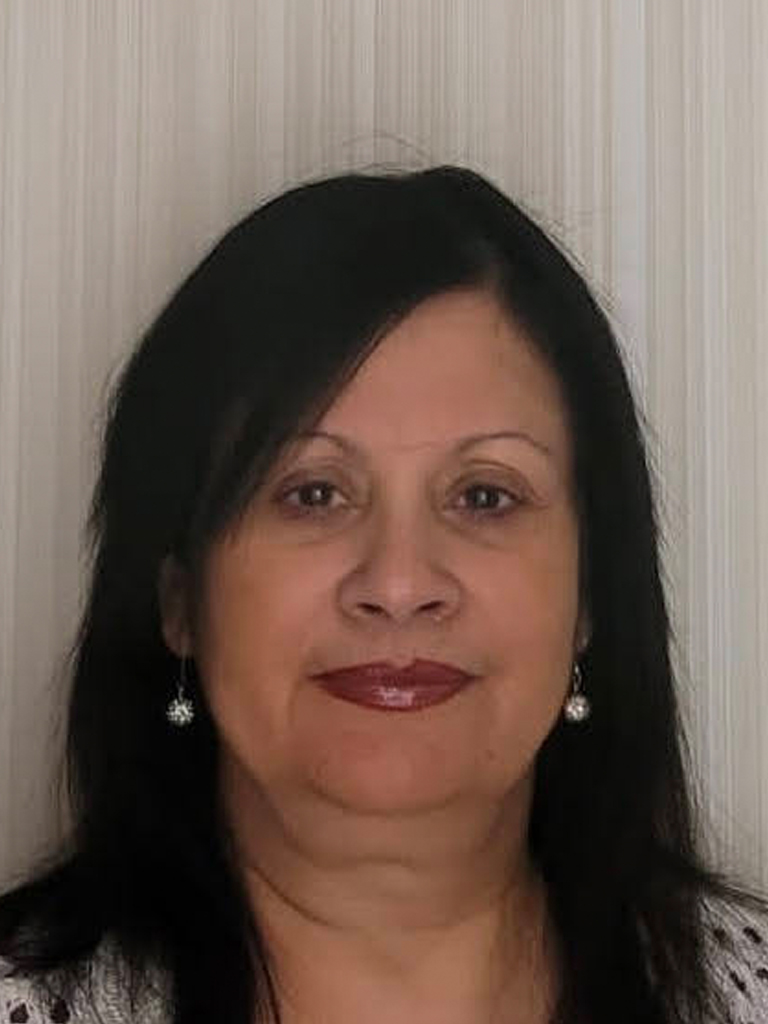 Adrienne Hollis, Finance and Administration Officer 
Adrienne joined the CRS team in January 2020. She is now the Finance and Administration Officer serving Our Lady's Missionaries (OLM), Loretto Sisters (IBVM) and Scarboro Foreign Mission Society (SFM) at CRS' Presentation Manor for Seniors. Under the general direction of the Director of Operations and Chief Financial Officer, Adrienne's main focus is to work in close collaboration with the OLM and other Finance Committee members to fulfill all of their financial requirements. Prior to joining CRS, Adrienne worked for a private financial services firm in downtown Toronto as a Business Operations Manager for 23 years. Adrienne says, "I was raised in the Catholic faith and what attracted me to work with Religious persons is the way in which they project inner peace and compassion.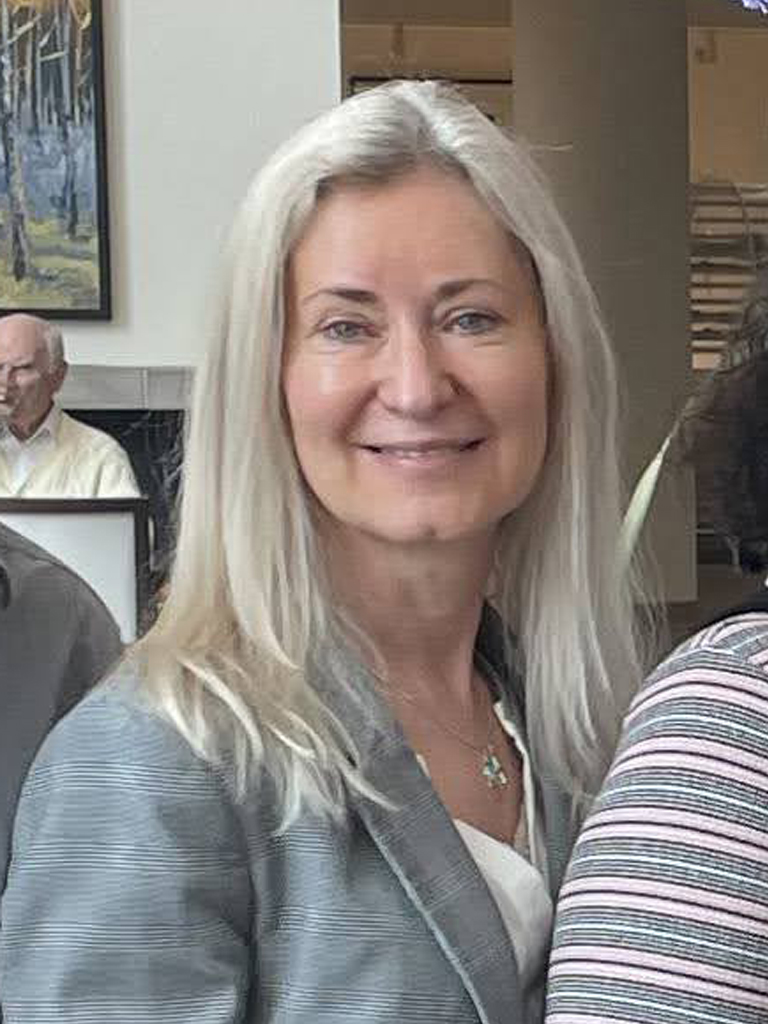 Working for members of different Religious communities is a rewarding experience because they model a great deal of patience, forgiveness and wisdom. They inspire me to become a better and more accepting person." In her free time, Adrienne enjoys reading, exercising and being in nature by the water. She often visits farmers' markets with her daughter and enjoys cooking and entertaining friends and family.
Felicitas Guiam, Registered Practical Nurse Lead Navigator
Felicitas is a dedicated healthcare professional with a passion for helping others navigate the complex world of healthcare systems. She is CRS' Lead Health Care Navigator who serves Our Lady's Missionaries Sisters, the Loretto Sisters, the Christian Brothers,  and the Scarborough Foreign Mission Priests living at  Presentation Manor for Seniors and at Providence Health Care.  Felicitas coordinates a variety of health-related matters with her team of RPN's including scheduling and accompanying Religious to medical appointments and monitoring medication. Religious have played an important role in Felicitas life. She explains: "From my kindergarten years I've been taught by Nuns, in high school I learned Spanish from a Priest teacher. In university I stayed in a dormitory run by Spanish Sisters.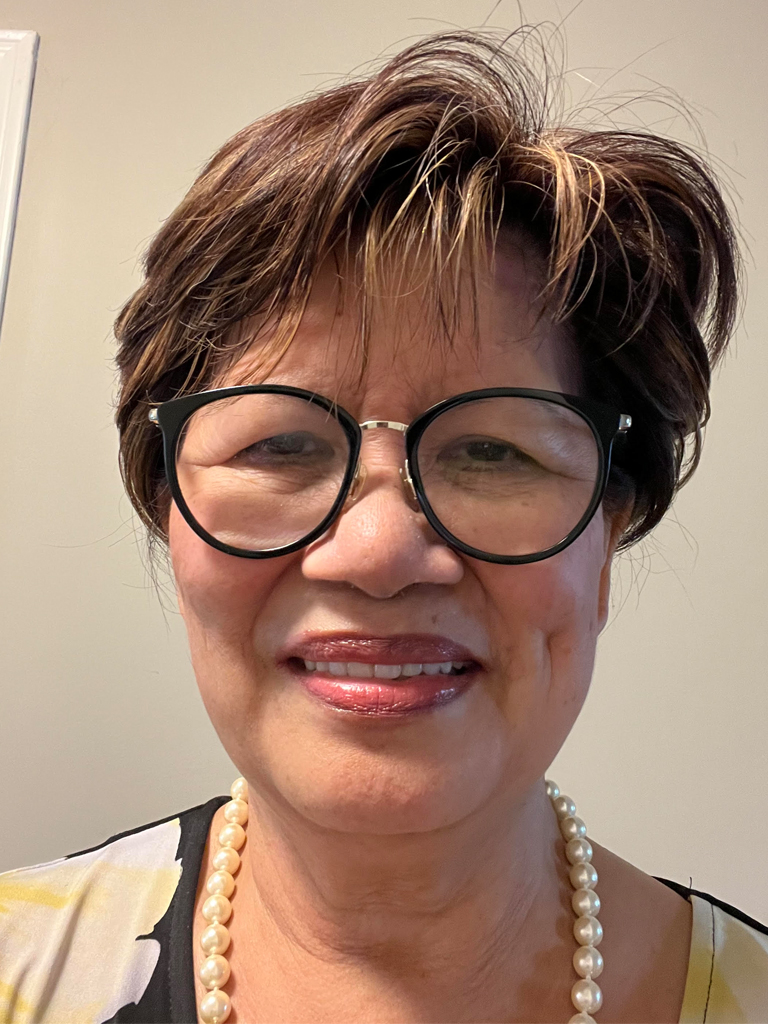 Two years after graduating from nursing school in the Philippines I asked my mother to accompany me to the Carmelite Sisters convent where I met with the Mother Superior and she told me to work first and come back in a year. Obviously, I never went back, but I did follow my calling to continue to work with Religious and stay true to the Catholic values I was taught.  I have had a wonderful career including almost ten years at Providence Health Centre, run by the Sisters of St Joseph, five years with the Sisters of the Precious Blood, and 15 years with the Jesuits in Pickering."  When she isn't working, Felicitas cherishes time spent with her family, especially her four beloved grandchildren.  Additionally, she finds inspiration through her love for watching documentaries.
Caralynn McLeod, Executive Director, Benedictines of Nanaimo
After completing her studies in anthropology and geography, Caralynn relocated to Calgary to pursue a diploma in Child Psychology. Inspired by her mother's nursing career, she decided to follow a similar path. Caralynn successfully completed the condensed Licensed Practical Nursing program in just 15 months, gaining valuable experience at the Alberta Children's Hospital. During the challenging period of the COVID-19 pandemic, Caralynn and her children established a heartfelt connection with the Benedictine sisters through regular letter-writing. Their communication brought solace and a sense of community during the isolation. Interestingly, Caralynn and her husband live in a home previously owned by the Benedictine Sisters.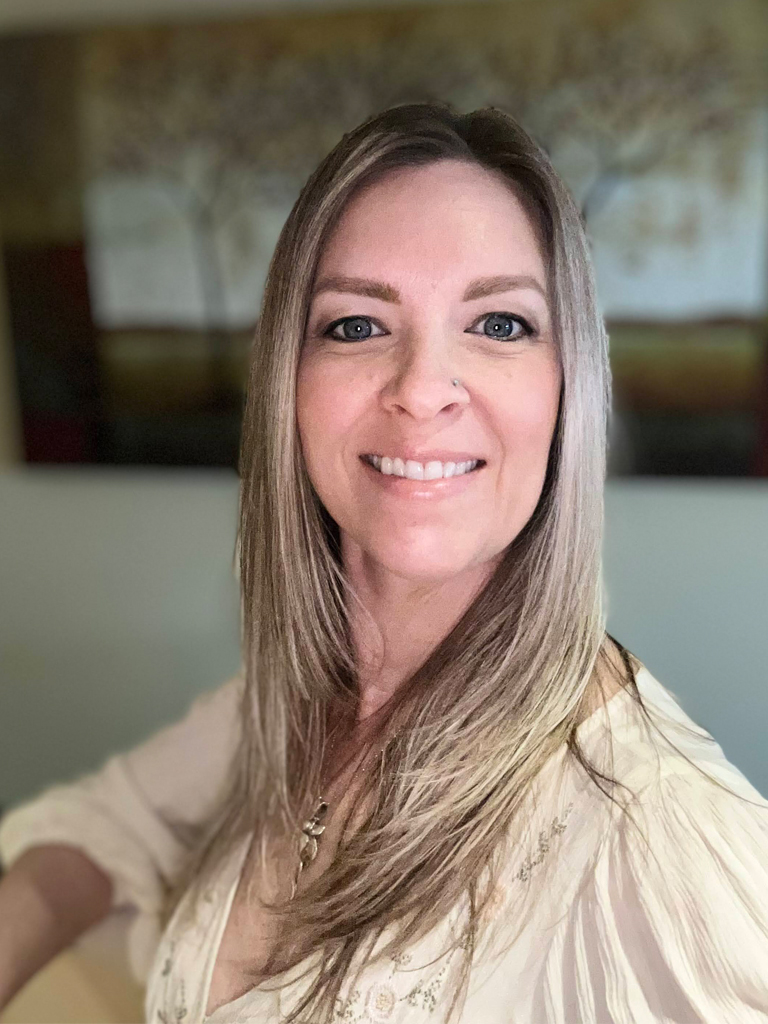 In January 2023, Caralynn accepted the role of Executive Director for the Benedictines. She embraced the opportunity with enthusiasm! She brings her nursing expertise to provide crucial support and oversee day-to-day operations for the sisters.  Caralynn finds immense joy in her role and is grateful for the privilege to serve and support the sisters.
Lisa Ranger, Administrator, Carmelite Sisters of St Catharine's Ontario
Lisa joined CRS as the Administrator of Mount Carmel Retirement Residence in St. Catharines, a faith-based seniors living facility in June 2023. Lisa is thrilled to work in collaboration with the Sisters and  lead a team that offers 47 living suites with varying levels of care and support. With a background in Human Resources and Recruitment, her expertise lies in assembling values-driven teams and aligning their objectives with organizational goals. Her journey led her back to St. Catharines, where she found her true passion in managing retirement residences and forming strong connections with residents, families, and staff.  Working with dedicated individuals who love what they do and embrace a servant-style approach is Lisa's greatest joy.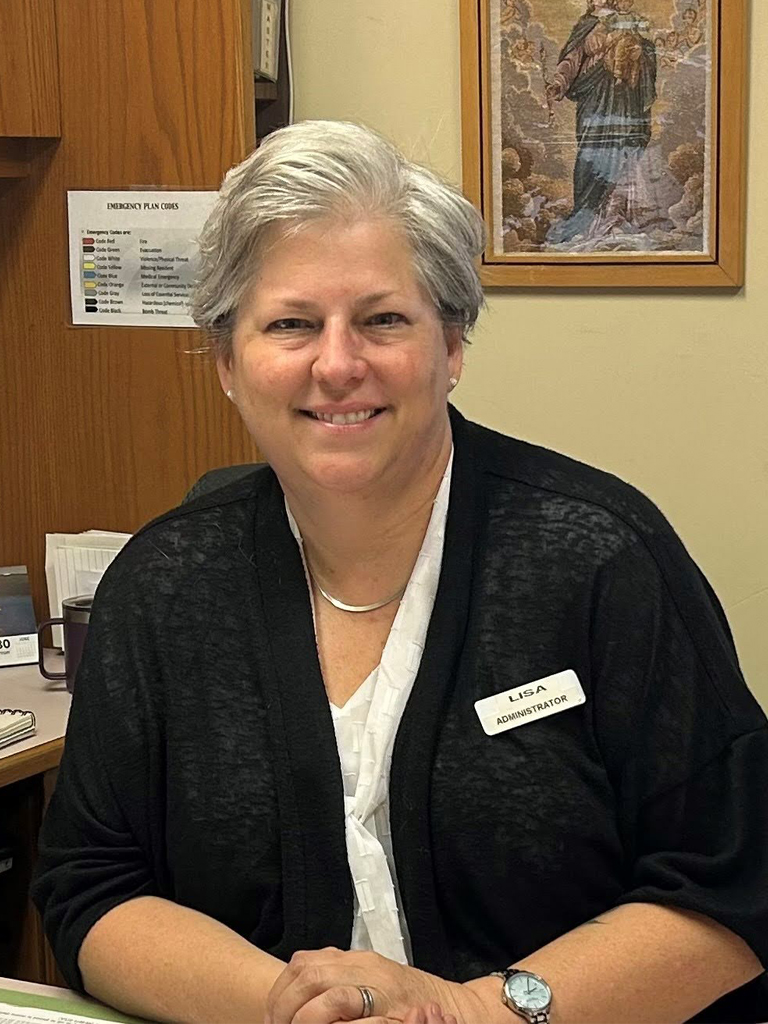 Outside of work, she treasures quality time with her family, golfing with her husband, and the companionship of their two dogs, Nessie and Fenway, and their Russian Blue cat, Pippa. "I consider this role a dream come true, grateful for the opportunity to work with compassionate staff and residents who have chosen Mount Carmel as their home. We are privileged to provide them with exceptional services and hear their life stories every day."
Melanie Daoust, Executive Assistant
Melanie became a part of CRS in March 2023, bringing her dedication and attention to detail as an Executive Assistant. With a background in graphic design, she adds a creative perspective to her role, enriching executive communications and presentations. Melanie's strong organizational skills and ability to prioritize effectively enable her to provide valuable support to the leadership team. Her friendly and approachable demeanor fosters positive relationships with colleagues. In her spare time, Melanie has a deep passion for travel, which fuels her sense of adventure and curiosity about different cultures and destinations. Committed to continuous learning and professional growth, she aims to contribute to the success of the organization.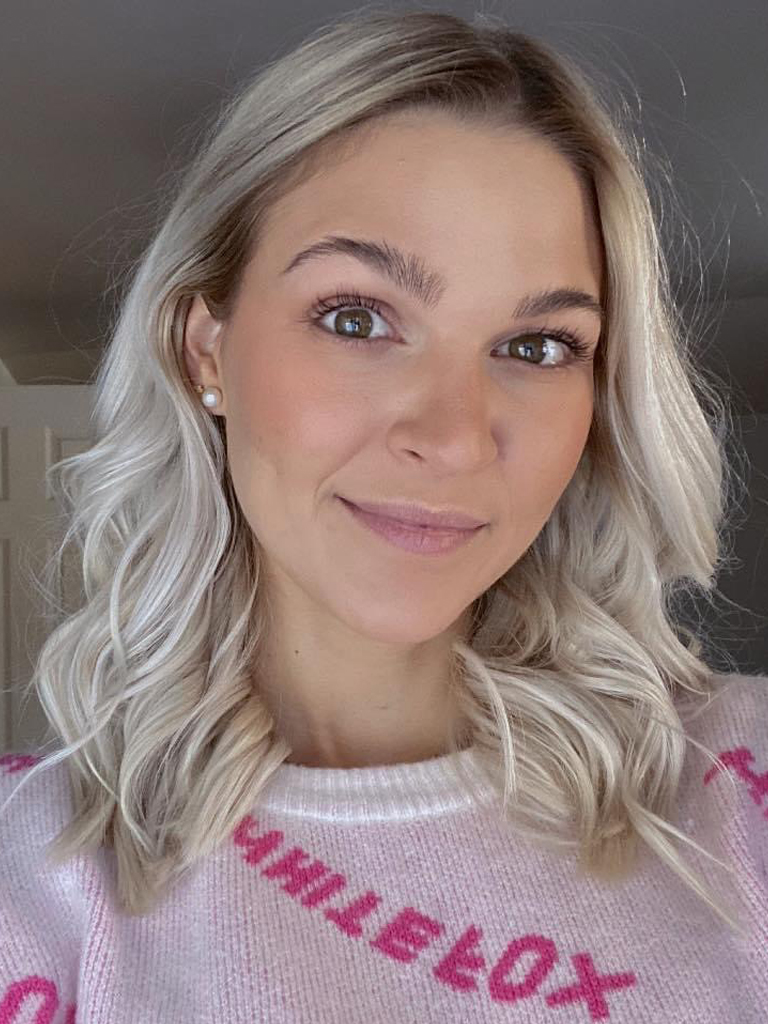 Tina Yelle, Director Human Resources and Communications
Tina joined Canadian Religious Stewardship in September 2020, bringing her experience in Human Resources  and leadership skills to the organization. Inspired by her personal experience of her father's battle with Alzheimer's, she is deeply committed to being of service to organizations that prioritize inclusivity, non-discrimination, and the recognition of individual worth. Tina's commitment to professional development is evident in her accomplishments. She has pursued various avenues for growth, most recently acquiring her Certified Human Resources Professional (CHRP) designation.  As the Director of Human Resources and Communications, she actively contributes to implementing the organization's strategic vision for people and talent. Recognized as a trusted partner, she 
fosters a culture that embraces best practices and supports CRS's vision, mission, and values. Tina is grateful for the opportunity to be of assistance to the Religious we serve. She deeply values the chance to contribute to their well-being and support their charism and mission.  Outside of her professional endeavours, Tina finds fulfillment in the company of her loving husband and three sons. 
Janet Ainslie, Director of Operations and Chief Financial Officer
Janet is a Chartered Professional Accountant and holds an Honours Bachelor of Arts Degree and a Masters of Accounting, both from the University of Waterloo. Janet was born and raised in a loving, faith-filled Catholic family in Southern Ontario and taught by the Ursuline Sisters of Chatham. She began her financial career at a young age, and developed a strong work ethic, through various jobs and business endeavors on the family farm. While working at Coopers & Lybrand (now PricewaterhouseCoopers), she obtained her professional designations, then held senior financial leadership roles in the automotive industry and at a large independent school in Toronto. From 2015 to August 2022, Janet worked as Finance Manager with Scarboro Missions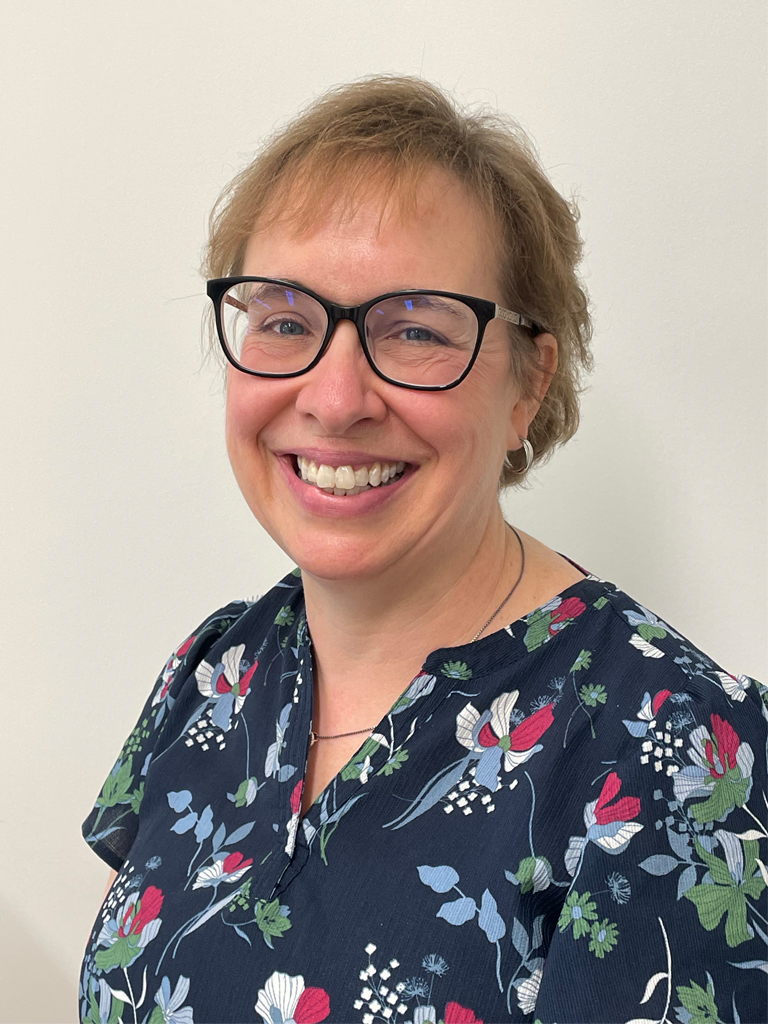 before joining CRS in September 2022 as Director of Operations and Chief Financial Officer. In her role, Janet oversees the financial planning, reporting and operational services for CRS and some of the Religious Institutes that we serve, initially focused on the CRS clients at Presentation Manor for Seniors including Scarboro Missions. Janet also enjoys a very busy family life with her husband and three adult children in Toronto.
Joanne Yelle Weatherall, Executive Director
Joanne became the Executive Director of Canadian Religious Stewardship in 2018. She is a senior executive with over 30 years' experience as a trusted advisor to management, elected officials and board directors.  She is fluently bilingual and has extensive experience in Catholic healthcare.  Joanne is recognized for her collaborative approach and her track record of building bridges to form long lasting, productive relationships.  She has expertise in key areas including: planning, governance, care of the elderly, palliative care, human resource management, public relations, advocacy, and communications. Joanne has a degree in Health Sciences (University of Ottawa) and has completed the Governance in the Not-for-Profit Program- Institute of Corporate Directors (Rotman School of Management University of Toronto) and is a Certified Human Resources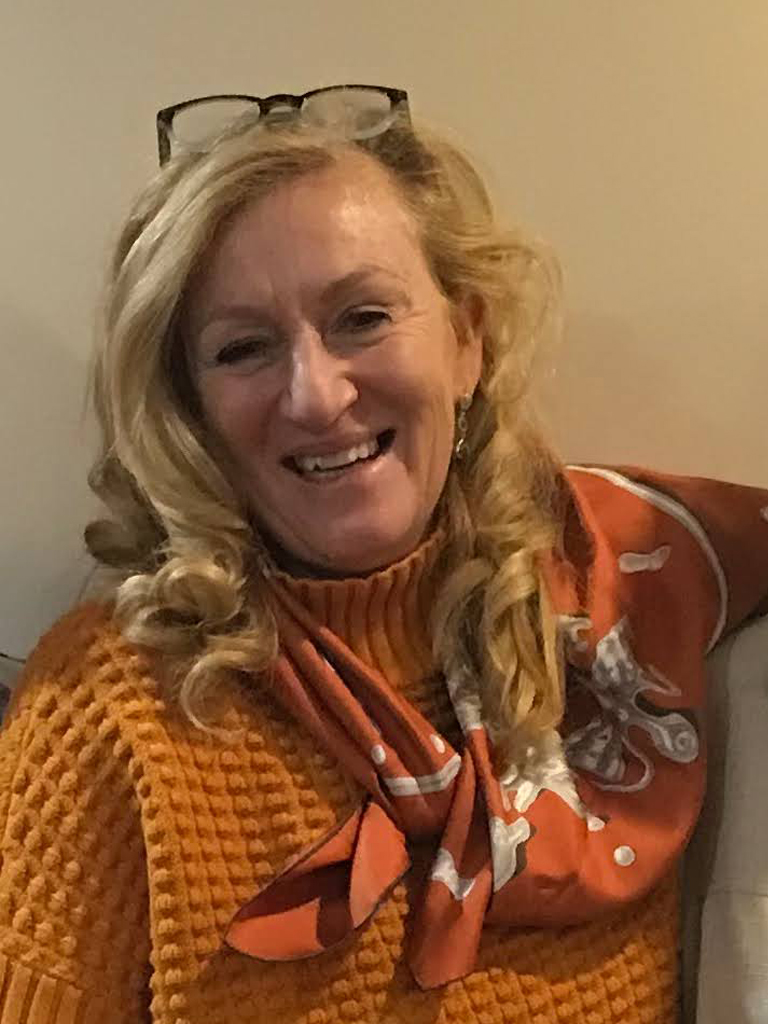 Professional (CHRP-Rotman School of Management University of Toronto), and a Certified Executive Coach (CEC-Royal Roads University). Joanne says: "I recognize that this work is an answer to my prayers.  After three decades in demanding senior executive positions in federal, provincial and municipal government, in university research, and in Health at Elisabeth Bruyere Continuing Care I am grateful every day to be able to use my God given gifts and to share precious moments with the Religious I meet.  I am fascinated and touched by individual stories of service and love that the Sisters, Brothers and Priests share with me.   At CRS I can be myself, I can fully live my Catholic values. I am blessed."  In her spare time Joanne enjoys the peace and beauty of nature at the lake in the Ottawa Valley, kayaking, fishing and golfing with her husband of 35 years and her three sons.
Fr. Ron MacDonell, SFM
Father Ron MacDonell grew up in rural Nova Scotia in a Catholic family imbued with the social ideals of the cooperative and credit union movement, known as "The Antigonish Movement." Ron obtained a BA degree in Classical Studies from Queen's University, Kingston Ont. He worked for a year with special-needs adults for Catholic Social Services, in Edmonton, Alberta, then spent a year with the L'Arche Antigonish community in Nova Scotia.
In 1980, Ron joined the lay mission program of the Scarboro Foreign Mission Society and served for two years among the Tzotzil people of the Diocese of San Cristóbal de las Casas, Chiapas, Mexico. He discerned a call to missionary priesthood and completed a Master of Divinity degree at the University of St. Michael's College, Toronto, Ont. He was ordained in 1986.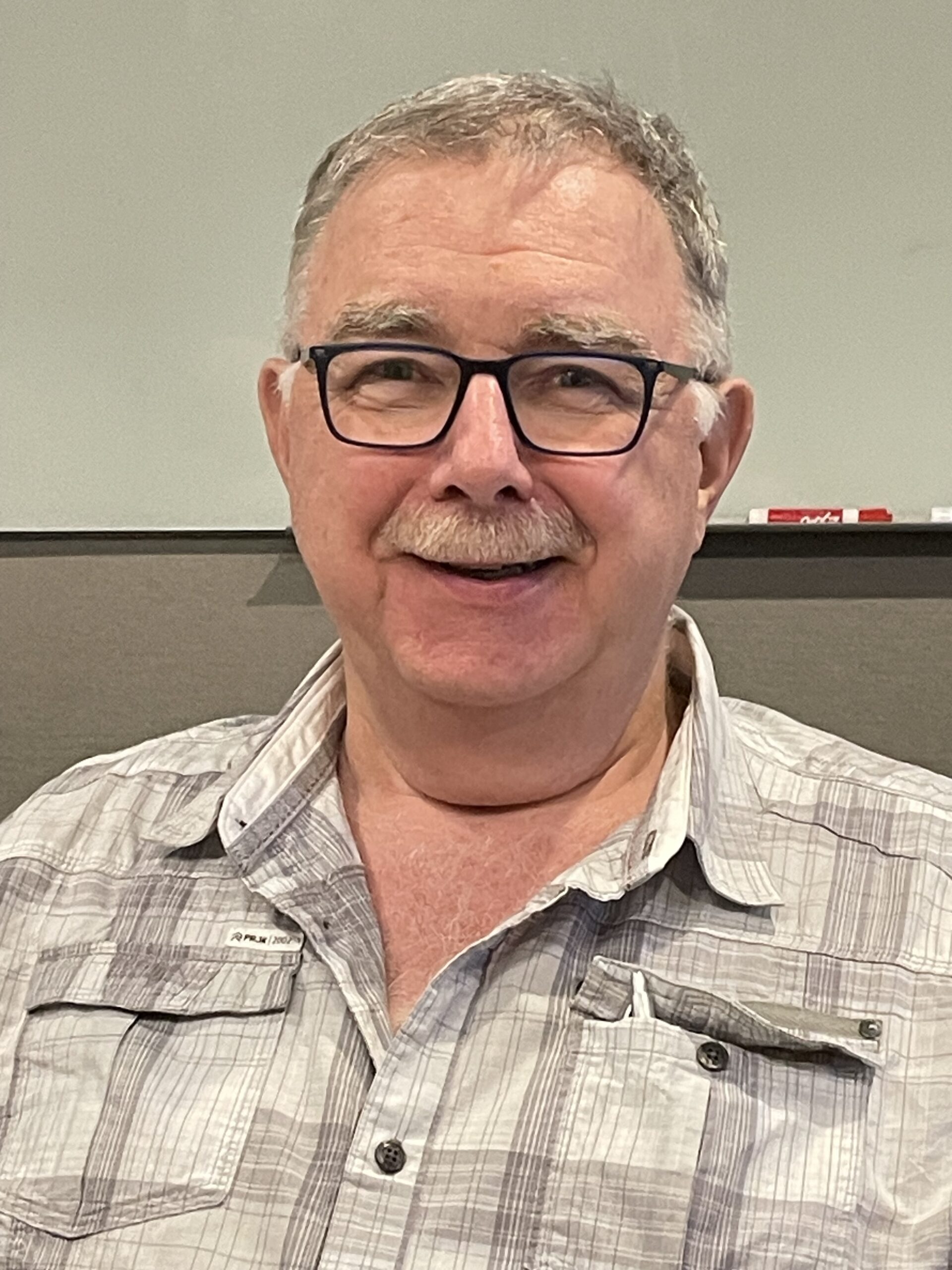 Ron was assigned to the Scarboro Missions' team in the Prelacy of Itacoatiara, Amazonas State, Brazil, where he worked for six years in parish ministry among the people of the riverside communities. In 1993, he received an invitation to accompany the Makushi (pronounced mah-koo-SHEE) people of the Diocese of Roraima, Brazil, in their language revitalization efforts.
He studied the Makushi language and accompanied Makushi teachers and leaders in the elaboration of language-learning tools: publications (bilingual Makushi-Portuguese dictionaries; a book of Makushi legends, a pedagogical Makushi grammar, a translation of children's Bible stories into Makushi), as well as producing a series of fifty 15-minute radio programs and directing numerous workshops in language-teaching methodologies.
Ron is a member of CIMI (the Indigenist Missionary Council), founded in 1972 by the Catholic bishops of Brazil during the military dictatorship to defend the rights of Brazilian Indigenous Peoples. Through CIMI, Ron has accompanied other language groups of the wider Amazonian region (the Wapishana people of Roraima and the Apurinã, Kokama, Nheengatu, Sateré-Mawé, Tikuna, Tukano and Yanomami peoples of Amazonas State) in their quest for language revitalization. During those years, Ron studied Linguistics at Université Laval, Ste.-Foy, Québec, completing an MA in the Phonology of Makushi and a PhD in Sociolinguistics (language contact between Makushi and Portuguese). Language is an essential component in identity construction and leads to involvement in the many other struggles of the Brazilian Indigenous communities for land, water, health, education, and cultural rights.
Ron served as Vicar General of Scarboro Missions form 2012-2017 and, in 2022, was elected Superior General. He returns to Brazil once every year for two months of language revitalization work, usually during the Canadian winter. Ron is pleased to serve on the CRS board.
Fr. Alain Rodrigue, CMM
Father Alain Rodrigue is fluently bilingual and is the Local Superior, Provincial Councillor and Treasurer for the Congregation of Missionaries of Mariannhill (CMM)-Canada. Father entered the CMM in 1984 and was ordained in 1992. He offered pastoral care for almost ten years to some of Quebec City's underprivileged and poor. In 2004 he began his first of three terms as the Provincial Superior for the US/Canada CMM. He continues to be active in commission and committee work for the CMM internationally. He served as a Board Director and as a member for the Future Committee for the Canadian Religious Conference from 2005 to 2016.  Father Alain coordinates activities offered to Religious in the diocese of Sherbrooke.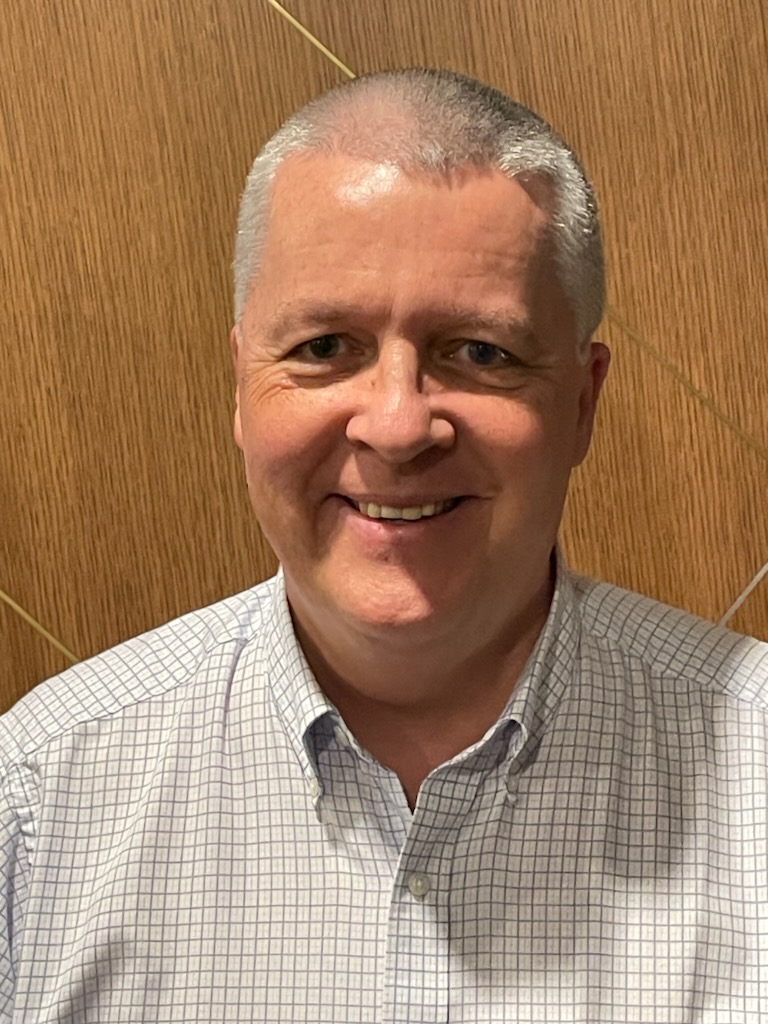 He has completed missions to Haiti, Nicaragua and Peru in forming and accompanying youth groups from 1994 to 2006. CRS has benefited from Father Alain's commitment and gifts since he joined the Board in the fall of 2017. He especially provides an important perspective from the province of Quebec.
Ms. Lauri Cabral
Lauri Cabral, the newest member to the Canadian Religious Stewardship's (CRS) Board of Directors, comes from generations of Catholics. She grew up with parents of faith who taught her the value of following the guidance of Jesus in how to live a relevant life. 
Lauri is committed to living according to her faith and to relying on her values to help bring peace to others. Within the limitations of her humanity, she pays special attention to hearing the voices of those around her and tries to offer an anchor to help those in need move closer to the light.
Fluently bilingual, Lauri brings a Corporate perspective accumulated over decades of experience in the provincial, regional, municipal and broader public sector, Catholic-based research institute, and the not-for-profit sector.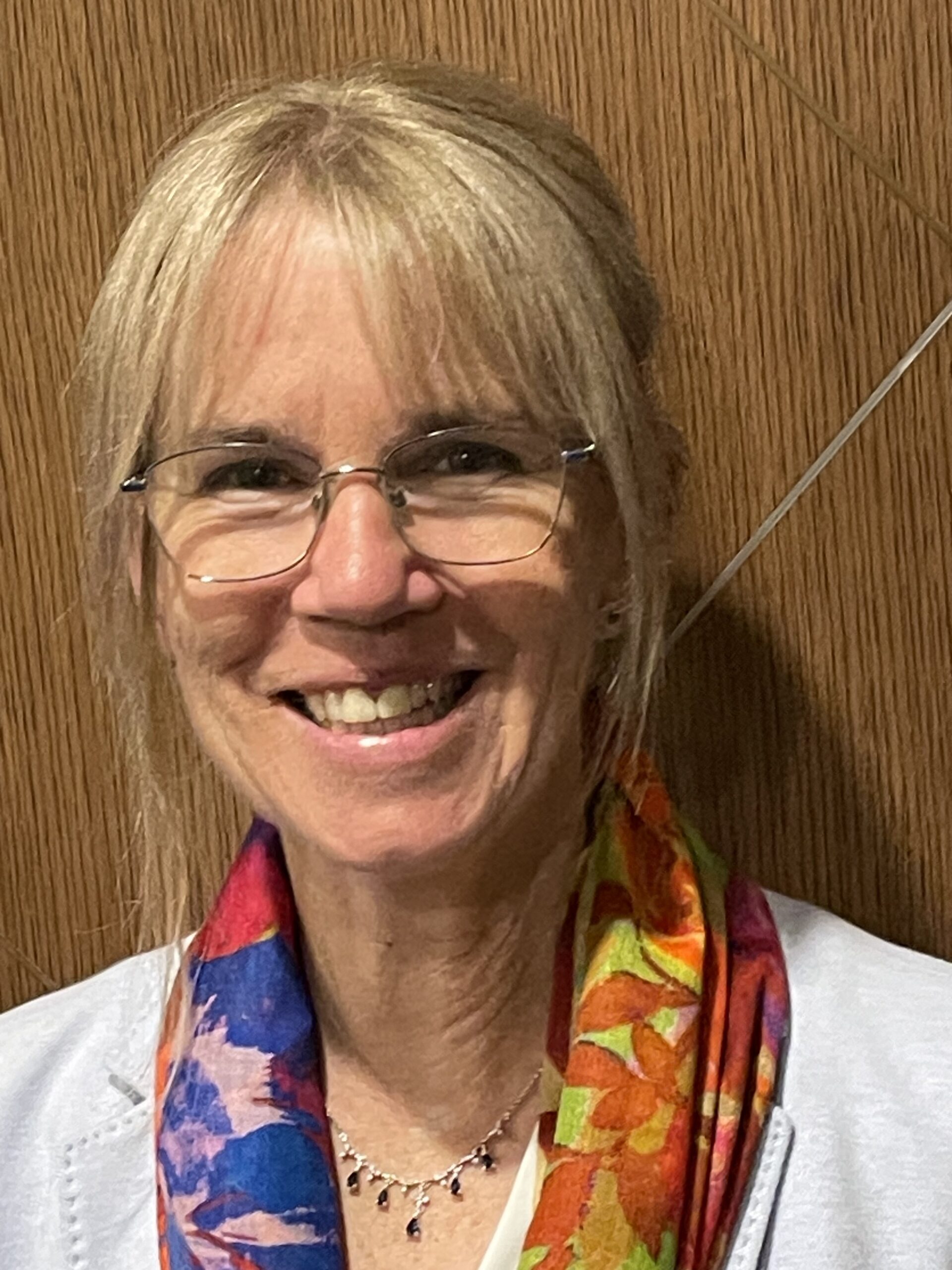 Lauri has expertise in conflict resolution, as a negotiator and in mediating disputes. She is also recognized for her work in strategic planning, policy development, human resource management, program development, community building and advocacy.
Lauri is currently the Chair of the Working Committee on Child to Parent Violence and Aggression for Adopt4Life. She is committed to improving outcomes for families who experience violence initiated by their children. This work has brought her into close contact with adoptive, kinship and customary care parents who are trying to offer safety to their children who have survived the effect of early trauma, including neglect, assault and/or brain injuries caused by the use of alcohol and drugs in-utero. She works to build a sense of community around the families, awareness and skills among the professionals who serve them and strategic programs to help bring peace to the family unit.
She has a Bachelor of Arts (Major in Law), a Master of Education (Counselling Psychology) and is certified in Alternate Dispute Resolution. She is the primary caregiver for her elderly parents and is called Mother by three children, two who were born to her and one who came to her through adoption.  
Lauri is passionate about people. She believes that there is goodness in everyone and that it is incumbent on each of us to provide appropriate conditions for each other so that goodness can shine through fear. She is grateful for the capacity to love and be loved. She strives to honor the life that she has been gifted. In her spare time Lauri spends time with her husband and three children. She enjoys spending time at their cottage, being outdoors, journaling and yoga.
Sr. Marlene Roy, CSJ
A member of the Sisters of St Joseph of Sault Ste Marie since 2009, Sister Marlene Roy was elected as the Assistant General Superior in 2018. Prior to entering religious life Sister Marlene was the Executive Assistant to the General Superior from 2006-2009. She joined the Canadian Religious Stewardship (CRS) Board of Directors in February 2019.
Sister Marlene brings a unique and much-appreciated perspective to the CRS Board having experienced life as a mother and grandmother and as a religious person. After raising her family, and resigning from the Public-School Board after 30 years, she moved to Devon England in 2003 where she worked for another two years.
Sister Marlene says her call to religious life is described well in a small plaque that reads: "Life takes you many places, love brings you home."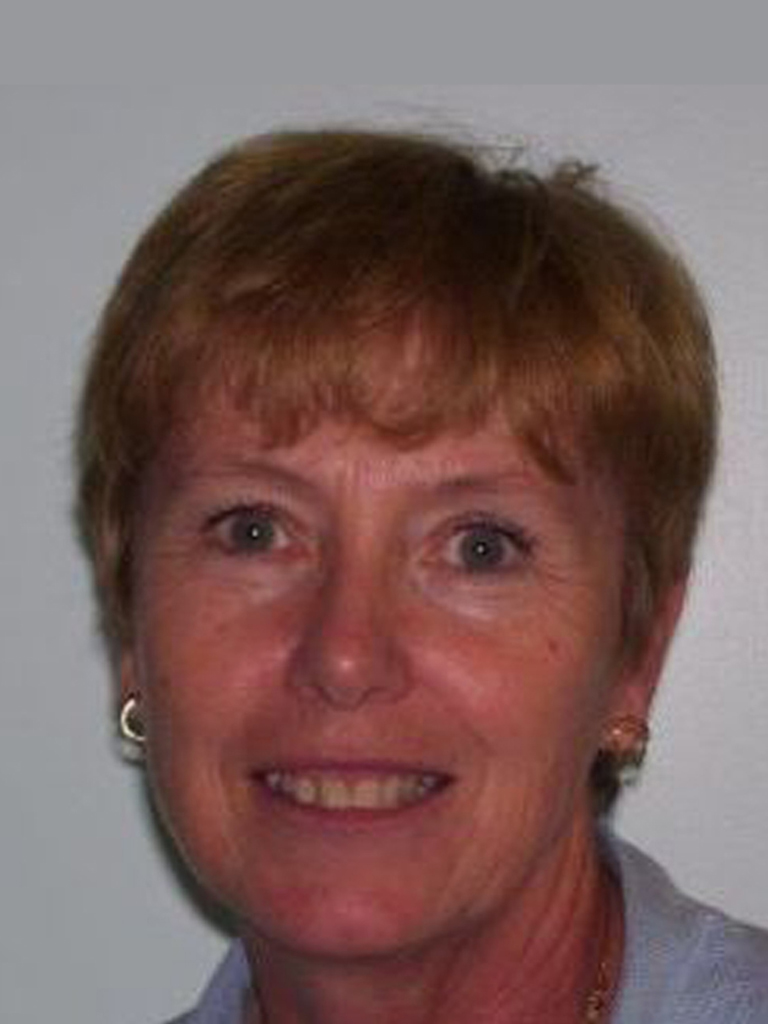 Prior to 2006 she had no experience with Sisters and their lives and felt some fear in accepting employment with the congregation. Those fears were quickly alleviated. Sister Marlene found that although her life as a layperson differed greatly from the Sisters their hearts' longing was the same. Her desire to make the world a gentler, softer place and the Sisters charism of unity and reconciliation were a match. Their numerous ministries proved truly inspirational. Initially, she joined the Congregation's Associates Program and began her spiritual direction with one of the Sisters. She heard God's calling and began to explore the possibility of religious life. Sister Marlene took her final vows in 2014.
Following her novitiate, Sister Marlene moved to Sudbury Ontario, where she worked with two other Sisters of St Joseph in a not-for-profit counselling centre. She was responsible for a wide range of duties including: fundraising, human resources, finance and policy development. Sister Marlene returned to the Motherhouse in North Bay in 2015 when the Ministry closed.
Sister Marlene is passionate about continuing the legacy of religious life and is hopeful that Religious will continue to be a prophetic witness to, and collaborative presence in, a very divisive world. She is most grateful for God's faithfulness and unconditional love as well as the love of family, community and friends; good health and experiences in life, both joyful and challenging. In her spare time, she enjoys being with friends and family, especially her granddaughters. She also likes to read, walk, snowshoe, cross country ski and a good game of cards.
Sr. Christine Gebel, OLM
Sister Christine Gebel is a member of Our Lady's Missionaries (OLM), a Board Director of Presentation Manor for Seniors, a Board Director of FCJ Refugee Centre and a Spiritual Director. She joined the Canadian Religious Stewardship (CRS) Board as a Director in 2020.
Sister Christine entered religious life in 1985. She was missioned briefly in Nigeria where she taught Physics and Catechism in a boys' high school; and then for 14 ½ years in the Philippines where she was involved in Base Christian Community, ecological programs, pastoral work in different parishes, a literacy program for out-of-school youth, Muslim-Christian dialogue, and various justice concerns. She also served her community as the Vocation Promoter and Formator.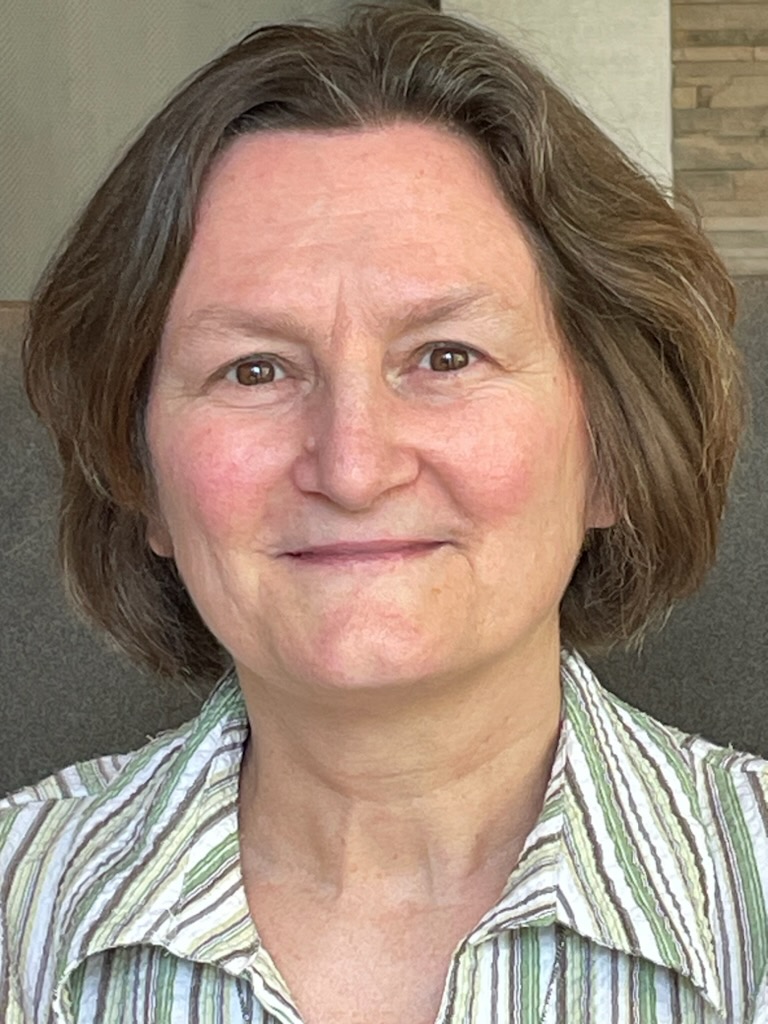 Upon her return to Canada, she trained to be a facilitator for the Awakening the Dreamer movement. Sister Christine has served three terms on the OLM Leadership Team; the last two as the Congregational Treasurer. She was instrumental in the OLM community's journey through the discernment and decision-making making process including the move to Presentation Manor for Seniors and on becoming sponsored by CRS.
Sister Christine has a four-year Bachelor of Science (B.Sc. Chemistry) from the University of Winnipeg, a Masters of Arts in Ministry and Spirituality (MAMS) and a Diploma in Spiritual Direction (DSD) from Regis College, Toronto. She speaks English, Cebuano and some German.  
Sister Christine is hopeful that the legacy of Religious Communities that are coming to completion will be part of the impetus for something new to be born in place of Religious Life as we know it today. She is passionate about the role women could hold if women were fully able to participate in the Church structure and decision making. She is also very involved in ecological, peace and social justice concerns.  In her spare time, she is an avid cyclist and she enjoys reading, embroidery and knitting.
Sr. Rita Larivée, SSA
Sister Rita Larivée (SSA) entered Religious Life in 1987. She is currently the Congregational Leader of the Sisters of Saint Anne and the former President of the Canadian Religious Conference. Sister Rita, who is fluently bilingual grew up in Rhode Island. She now works out of Lachine, a borough of the City of Montreal, Quebec.
A CRS Board Director since 2017, Sister Rita brings a broad perspective of Religious Life across Canada. As an American living in Canada, she also has vast knowledge of Religious in the United States. Sister Rita has extensive experience working with international congregations including a few years on the Navaho First Nations Reservation in New Mexico.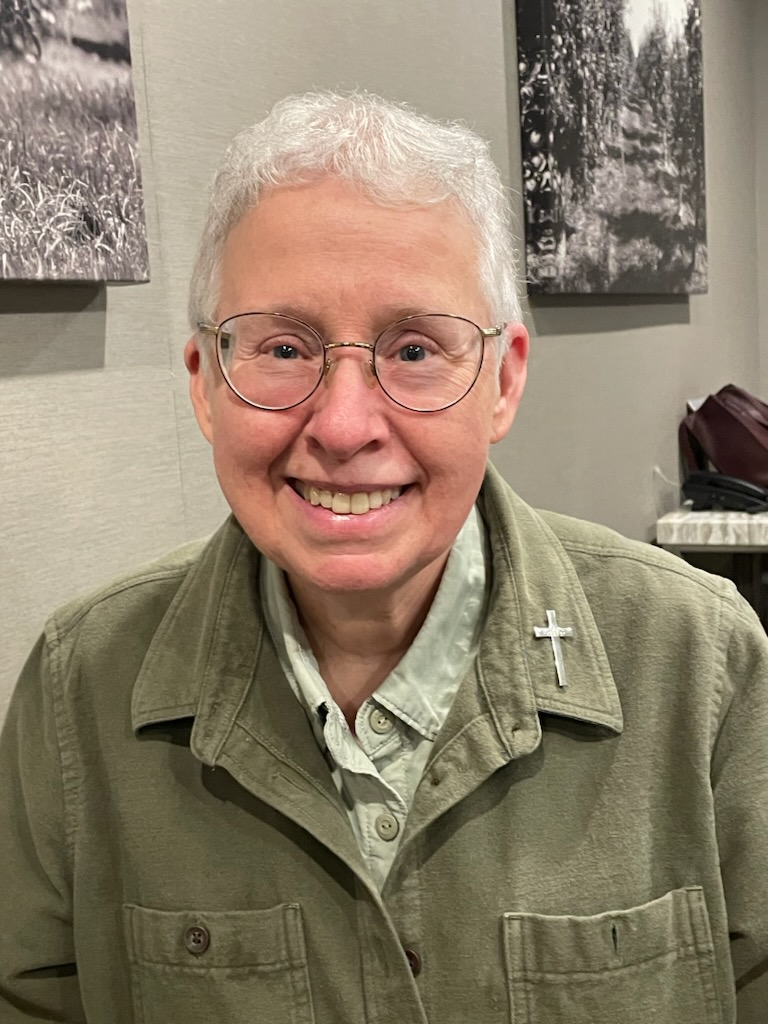 She has also led her Congregational Sisters in Haiti since 2010, following the earthquake that destroyed many of their schools and residences.
Sister Rita is the former Publisher of the National Catholic Reporter, former President of Anna Maria College in Paxton, Massachusetts and a former University Professor in Mathematics, Computer Science and Theology. She has a Ph.D. in Christian Ethics – Loyola University Chicago, an M.T.S. Theology and Ethics – Weston Jesuit School of Theology and, a B.A. and M.A.T. Education and Mathematics.
Sister Rita is passionate about human rights. She is hopeful for the making of a better world and is most grateful for life, all of creation, and the goodness of people everywhere!
Mr. Aurèle Foidart
Aurèle Foidart is the Executive Director of Despins Charities in Winnipeg, Manitoba, where operates two seniors residences as well as providing management and financial services to five congregations.
Aurèle served on the Board of Catholic Religious Self-Insured Retention Program (CRSIRP) from 2007 to 2013 before being elected to the Canadian Religious Stewardship (CRS) Board of Directors in 2014. His roots to the Church are deep; his uncle Monsignor Antoine Hacault was the Archbishop of St. Boniface from 1974 – 2000.
Aurèle is recognized for more than 40 years of accounting and financial management, and over 20 years of business management.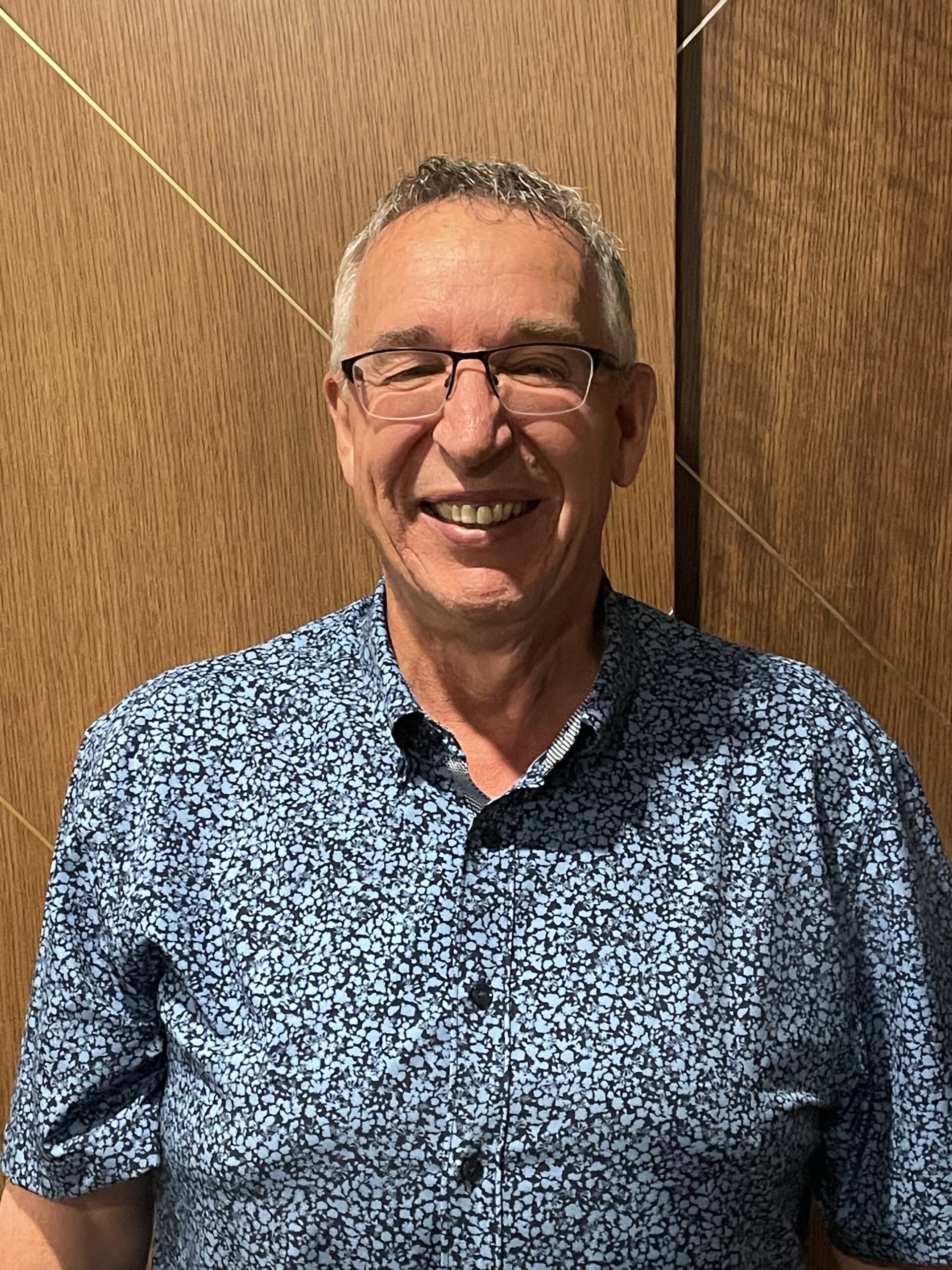 Over the years, Aurèle has worked with various small, large, pontifical and diocesan Religious Congregations. He has significant experience assisting congregations that are diminishing in number and capacity, navigate the legal requirements and the operational/administrative processes to support them on their journey to completion.
Aurèle is grateful for all of his blessings including being a father and grandfather. He especially enjoys family get togethers, and sports, mostly hockey and baseball. He is also passionate about helping others. He is an active volunteer in both his personal and professional life. He most recently served on the organizing Annual Conference Committee of Association of Treasurers of Religious Institutes ATRI. Aurèle finds joy in simple things, like the smile of a Sister or staff member that he is able to help. His hope is that there is support for all Canadian Congregations until completion.
Fr. Chris Pulchny, OMI, (Secretary/Treasurer)
Father Christopher Pulchny (OMI) was one of the founding Directors of the CRS Board. He currently serves as the Secretary/Treasurer.
Father Chris entered as a Novitiate in 1968 at the age of 17 and made his first vows the following year. After ordination, his 1stobedience was to go to Poland to learn the language. On returning, he was assigned as Assistant Pastor to St. Casimir's Parish in Toronto. He then moved to Holy Ghost Parish in Winnipeg where he successfully led a fundraising campaign and the construction of a new church and parish centre. This was followed by an appointment as Provincial Superior of his Oblate Province for six years. After a one-year sabbatical he was appointed Pastor of St. Henry's parish in Melville, Saskatchewan.
He was then re-appointed as Provincial Superior of his Oblate Province for another six years. In 2006 he became the Director of Queen of Apostles Renewal Centre, Mississauga, Ontario where he remains today. Concurrently he was appointed by the Oblate General Administration in Rome to oversee the finances of the Oblate Province in Lesotho, Africa.  For the first six years, Father Chris spent nine months of the year in Lesotho.
While not formally trained in finance, he has been actively involved in all areas.  As a seminarian, he was appointed to the House Treasurer; as Provincial Superior he served as the liaison for the Provincial Treasurers of the eight Oblate provinces in Canada. For over 15 years Father Chris was a member of the OMI General Finance Committee. He was also appointed a member of the Oblate Investment Pool, a position he held for 13 years. 
Father Chris has been on the OMI leadership team for 32 years, of which 12 were as Provincial Superior. In his free time, he enjoys golf and has recently taken up bicycle riding.
Sr. Anne Lewans, OSU, (Chair)
Sister Anne Lewans (OSU) grew up on a farm in southwestern Saskatchewan along with her siblings, seven brothers and four sisters. Her parents were devout Catholics; daily prayers at meal times, the rosary in the evening and Sunday Mass were the norm. It was at St Angela's Academy in Prelate, Saskatchewan that, at the age of 16, Anne began her initial formation in Religious Life. She pronounced her first vows in 1960. 
Sister Anne brings extensive expertise gained through a wide variety of experiences to her responsibility as the Chair of the Board of Directors of Canadian Religious Stewardship (CRS). In 2007, she inherited her first role with CRS from Sr. Teresita OSU General Superior as a member of a Taskforce that was preparing the By-Laws and Statutes for this proposed new Public Juridic Person of Pontifical right.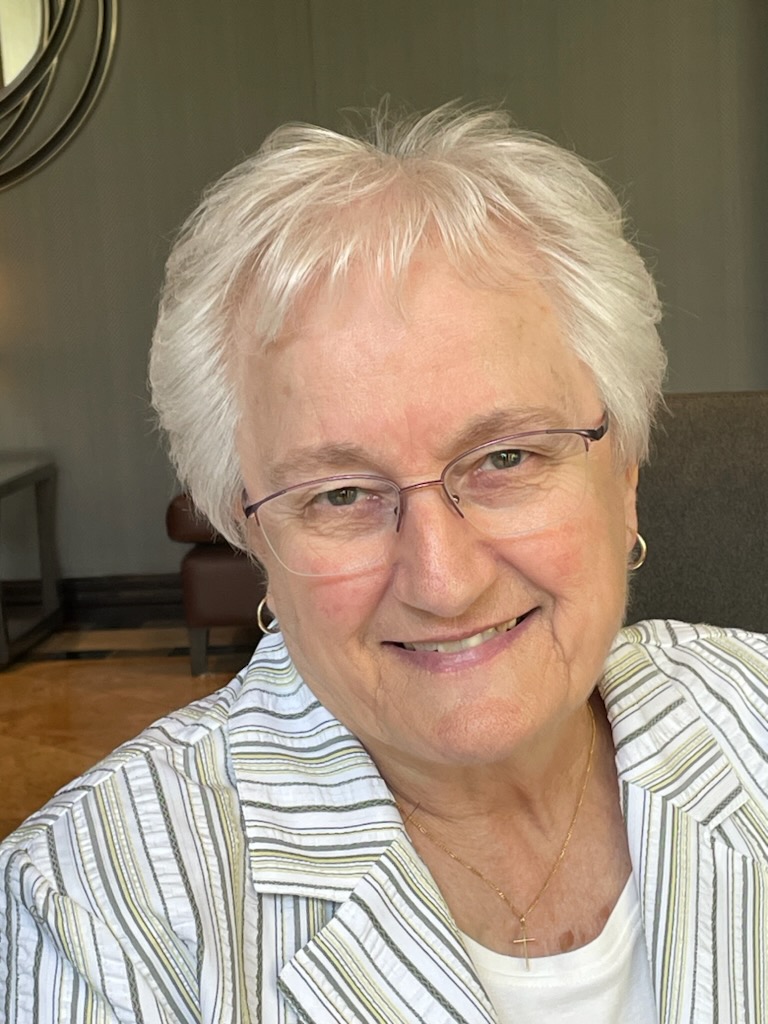 In June 2009 Sister Anne accompanied Sister Faye Wylie (SGM), then President of Canadian Religious Administrative Services Inc. (CRASI) and legal counsel to present the CRS petition to Rome in person.
She is the General Superior of the Ursulines of Prelate. She has served on Congregational Leadership from 1987 until 1991, when she was elected as General Superior and served two terms. In 2007, she was again elected as General Superior, a position she holds to this day. Sister Anne was key in the development of Trinity Manor, a 176 unit independent and assisted living residence in Saskatoon. In collaboration with the Saskatchewan Catholic Health Corporation (SCHC) the Manor opened in the fall of 2014 and welcomed 70 Religious from nine communities. She continues to lead her congregation in its transformation: adopting simpler governance structures for the community, moving members to more supportive housing, and in January 2020, transferring St. Angela Merici Residence to SCHC. 
In 2000, she accepted an invitation by the Archdiocese of Keewatin-The Pas where she was part of a newly established Lay Ministry Formation Team. In 2001, she went to Yellowknife, NWT to participate in "Returning to Spirit", a program that occupied a major portion of her ministry and that continues to thrive across Canada with the purpose to address the hurts of the First Nations people from residential schools. She spent seven years ministering in the Cree, Dene and Métis cultures while living in La Ronge, Saskatchewan and then in The Pas, Manitoba.
Sister Anne taught in various schools in Saskatchewan and British Columbia. As the Catholic Campus Minister at St. Paul's College, University of Manitoba for eight years she enjoyed being a presence to the students who needed service, the coordination liturgical celebrations, leading outreach programs, and serving on the Diocesan and Inter-Diocesan Lay Formation Programs. 
Sister Anne has also served on the Executive of the Canadian Religious Council (CRC) Western Region for two terms and on the National Administrative Council of CRC. She was on the Board of Governors of Newman Theological College in Edmonton. In addition, she has been dedicated to collaborating with other Religious Leaders and Bishops over the years. 
Sister Anne participated in the Canadian International Union of Superiors General (UISG) group and served three years as President and was the Canadian delegate to Rome.  She continues to serve in many other capacities including:  Advisory Board Member of Queens House of Retreats, Board Member Saskatchewan Health Corporation, Councillor at Samaritan Place Long Term Care Home, Board of Governors at St. Thomas More College, Board Member for the Sisters of St. Joseph of Chambery Corporation, and a Member of the Saskatoon Diocesan Pastoral Council.
Sister Anne is most grateful for many of her blessings including the example of her parents, the dedication and companionship of her Religious Community, the Ursuline Associate Program and the hope that their charism will live on through them into the future.  She is grateful for the witness and support of both religious and laity who have shared ministry with her. She is passionate about encouraging laity to confidently take up the ministries traditionally done by Religious.